Coronavirus: Did you know 2.6 lakh victims recovered from this deadly virus?
When world is petrified and is looking for light at the end of the tunnel, the statistics of recovered patients offer some hope. A whopping 2.6 lakh victims have recovered from COVID-19 worldwide since the outbreak from December last year.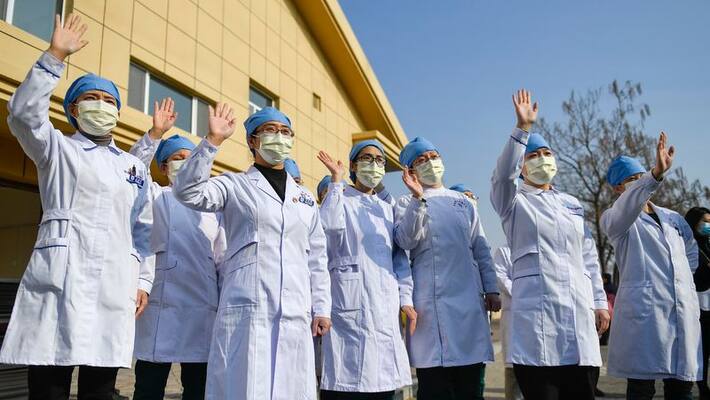 Just don't look at increasing death counts and positive cases. It is interesting to know about those fighting this deadly virus and recovering well. Since the outbreak of coronavirus in December last year, 2.6 lakh people across the world are on their road to recovery.
The virus that was first reported from China's Wuhan province has claimed 69,566 lives so far across the world.
The US is now going through tough times with 3,36,959 cases and 9,626 deaths and interestingly 17,407 people have recovered. Similarly, Spain is another worst-hit country that has reported 12,641 deaths and 1,31,646 cases. However, 34,219 patients have recovered from the deadly virus.
Italy, another European country, that is deeply impacted, witnessed 15,887 deaths, 1,28,948 cases, and 21,815 patients have recovered from the disease. Germany, which boasts of good medical infrastructure, has seen 1,584 deaths, 1,00,123 cases, while 25,280 have recovered.
China is accused of putting the entire world in ICU. The country has reported 3,331 deaths and 81,709 positive cases, and has witnessed 77,078 recovered cases. It is no different in France, Iran and UK as these countries are also badly affected.
France has 70,478 positive cases and 8,078 deaths. The only good thing to cheer about is that 16,183 patients have had a chance to live a second life. In UK, 4,932 people have died and 47,806 people are inflected.
Also read: Kerala nurse who recovered from Covid-19 wants to resume duty in isolation ward
India fights coronavirus:
With the 21-day lockdown in place, the country is managing to put its best foot forward by sealing all borders and allowing only essential services. The country has witnessed 4288 cases and 117 deaths, while 328 cases of patients have recovered.
An interesting thing to note is that when the total figure of infected cases in the world stands at 1,273,709 cases with 69,556 deaths, the number of people recovered is 262,486.
Last Updated Apr 6, 2020, 10:10 AM IST