The Journey of 7th Heaven - From an Online Business to India's Largest & most well spread Bakery Chain
The bridging gap between drudging through your career and acquiring lasting success, is usually finding what you truly wish to do. Arjun Chugh found his passion in the field of entrepreneurship during his academic years as a student of psychology.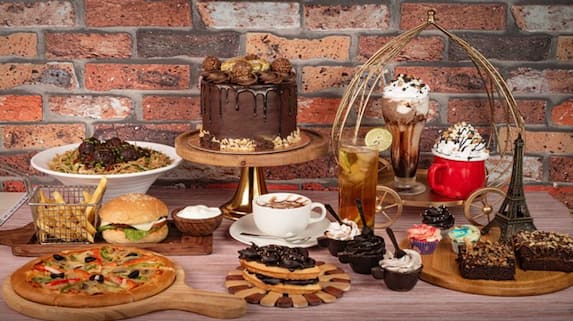 The bridging gap between drudging through your career and acquiring lasting success, is usually finding what you truly wish to do. Arjun Chugh found his passion in the field of entrepreneurship during his academic years as a student of psychology. This fascination with business and its various nuances first became tangible, when he took the plunge with his father Mr. Sanjay Chugh, and set up Design In Cakes, an online cake ordering service. In the fashion of most famous success stories in the world, Arjun didn't outright realize what this venture could potentially bloom into. But soon enough, his business began to grow. The rate and magnitude of this growth was such that he decided to take it a step further. With that decision, his first retail cake store came about in 2014, the name of which is 7th Heaven. 
When Swati, a professor of psychology, married Arjun; she decided to direct her energies in on building the brand and today Arjun and Swati manage the company side by side which makes them partners not only in life but in business to. Their father Mr. Sanjay Chugh is the forerunner of the show, steering the business towards growth and expansion. Karan, Arjun's brother, an upcoming singer, has also been keenly involved, and works persistently on the venture. Their mother Mrs. Sunita Chugh, is a constant source of strength and support, honing the business closer to perfection by furnishing valuable suggestions, opinions and ideas. It took the family heaps of patience, love and labour, but together they gave rise to a bakery venture that continues to prosper today. And now, with the launch of their first international store in Dubai on the cards, the journey has gone overseas! 
But like most wonderful destinations, getting here wasn't an easy task. Becoming a household name in today's dynamic and ruthless F&B industry, isn't a piece of cake. But for the Chugh family, it was literally and exactly that. They gave the phrase fresh out of the oven, a whole new meaning with their unique concept of Live Kitchens. 7th Heaven offers to its varied customer base, cakes customised to fit their tastes, and done up in a total of 7 minutes. Ask one of their loyal fans, and they'll be quick to mention what difference in quality this innovation can make. Ranging from elaborate 3D designer cakes to desserts like macarons and mug cakes, every outlet of the country-wide dessert chain has an impressive menu packed with a plethora of options. What's more is that many of these outlets are cafes with a wide range of beverage and food options in continental and oriental cuisine! And each of these, delight all your senses and satiate your sweet and savoury tooth exceptionally well! 
Creative and continual additions to an already vast repository of products, avante-garde technological infrastructure, true transparency in business, skilled management, frontline logistics, and original promotion strategies that touch both potential and existing customers, are some of the things that underlie 7th Heavens indisputable reputation. Coupled with these are reasonable prices, same-day delivery of customized cakes, and expertly trained chefs producing high-quality desserts. Let's just say that they've managed to tick every single box! 

But if we had to cherry-pick one out of the many USPs, the concept of live kitchen would certainly take the cake, pun intended! Ever been disappointed at the difference between how a dessert looked on the shelf, and tasted in your mouth? 7th Heaven has the perfect solution to that. They allow for the customer to witness the whole process, as chefs dish up their demands in a Live kitchen. Another USP, is the inventory of products versatile enough to discourage the customer from going anywhere else. After all, when you can get every craving your appetite calls for, met at one place, where does the need for another bakery come from? With these excellent features in place, 7th Heaven was well on its way to becoming a bakery-name people swear by. The last thread to tie it all together. Spreading the word. They did so with the help of both traditional marketing techniques, such as dropping in leaflets and offering free tasting samples, innovative schemes coupled with reaching wider audiences through digital marketing techniques like printing out newspaper ads, radio and online endorsements, and the usage of media vehicles. Etc
Diving head-first into an industry as ruthlessly competitive as Food & Beverage, calls for heavy courage, and a lot of investment. In the case of 7th Heaven, the latter was worth crores. Also crucial was bulletproof patience, as the company waited for longer than what was anticipated, to reach the break-even point. But all the resilience paid off at last, and how! 
200 stores, 75 cities, 21 states, these are some numbers one can quote to substantiate 7th Heaven's prime position in India's bakery industry. But ask the family what their key takeaway has been, and they respond with the moments of difference they brought into their customers' lives. That for them, is the metric that drives them forward! 
Last Updated Nov 2, 2020, 7:38 PM IST