Cryptocurrency's 'rug pull' scam explained: What it is and how to protect yourself
A cryptocurrency scam involving a Ponzi scheme and "rug pull" tactics defrauds thousands in Himachal Pradesh, highlighting the need for caution and research in cryptocurrency investments.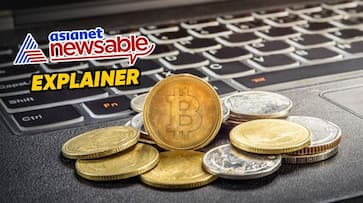 Scammers have orchestrated a massive fraud in Himachal Pradesh, bilking thousands of people out of approximately Rs 200 crore by enticing them with promises of substantial, quick returns on cryptocurrency investments. The gang responsible for this scam, with its ringleader still at large, employed a Ponzi scheme strategy to entice individuals and manipulated cryptocurrency prices to defraud investors.
One prevalent tactic employed by the scammers is known as a "rug pull." So, what is this rug pull?
A rug pull is a type of cryptocurrency scam where the developers behind a new cryptocurrency project abruptly abandon the project, absconding with investors' funds. This can be executed through various means, such as disappearing with the project's liquidity, disabling the project's online presence, or rendering it impossible for investors to sell their tokens. Fraudsters may also flood the market with their own tokens, causing a sharp decline in the token's value.
The term "rug pull" is derived from the English phrase "to pull the rug out from under someone," signifying the sudden removal of support or deception.
Rug pulls pose a significant challenge within the cryptocurrency industry, resulting in billions of dollars in losses to such scams each year. In fact, a recent report by Chainalysis revealed that rug pulls accounted for over 36 percent of all cryptocurrency scams in 2021.
To safeguard against falling victim to a rug pull, cryptocurrency investors should remain vigilant and consider the following precautions:
Conduct thorough research: Prior to investing in any cryptocurrency project, conduct comprehensive research to understand the project's objectives. Examine the project's team and evaluate their track record.

Exercise caution with high-return promises: Be cautious when encountering projects that promise substantial returns with low risk. Cryptocurrency investments inherently carry risk, and guaranteed investments are usually scams.

Beware of excessive social media hype: Projects that are overly hyped on social media and other platforms should raise suspicion. Scammers frequently employ social media to promote their fraudulent schemes. Be cautious of projects lacking substance but heavily promoted.

Assess risk tolerance: Only invest funds that you can afford to lose. Cryptocurrency investments are high-risk, and it's crucial to invest an amount that won't jeopardize your financial stability.
Last Updated Oct 3, 2023, 1:47 PM IST