'No good excuses': Apple CEO Tim Cook slams tech companies for not hiring enough women
Apple CEO Tim Cook said that no excuse can justify tech companies like Apple, Facebook and Google not hiring enough women employees. He says that the lack of gender diversity in the tech sector is concerning and even impacts its growth.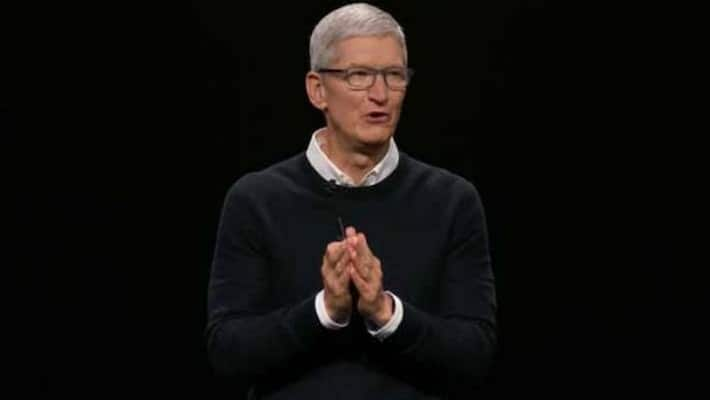 Apple CEO Tim Cook admitted to the lack of women in the technology sector. Cook stated that there are "no good excuses" for the dearth of women in the tech industry in an interview with the BBC. He criticized practically all Silicon Valley tech companies, claiming that more women were required for the industry to grow and attain higher heights. Without a more diversified workforce, he continued, technology "would not achieve nearly what it could do."
Cook acknowledged the lack of female employees at his own company. In tech businesses, women make up just 27% of the overall workforce, according to data provided by Exploding Topics. Between 2020 and 2021, there was a 2.1% overall decline in the proportion of women working in tech-related fields. According to Statista, there were 33.7 percent female employees at Google in 2021. In 2021, Apple had a 34.8% diversity rate, according to their own diversity report.
Also Read | 2 years, 2 months & counting: US visa appointment wait time at new high due to high demand
Tim Cook stated throughout the interview that Apple is working to improve conditions. For female entrepreneurs and app producers in the UK, the Cupertino-based business recently debuted its founders' development programme. He said that the business is favouring women for the programme.
"I think the the essence of technology and its effect on humanity depends upon women being at the table," Cook said. Although technology is a wonderful tool that will help with many tasks, he continued, "you don't come up with fantastic answers until you have varied viewpoints at the table that are working on it."
Also read: To beat Bengaluru traffic, intra-city helicopter service to begin on October 10; know details here
One of the challenges that hurdles women participation in the tech industry is the lack of girls choosing to pursue science, tech, engineering and maths subjects at school. Cook believes that everybody should be required to take some sort of coding course in order to have a "working knowledge" of how coding works and how apps are created. Apple has created its own programme language, Swift – a powerful and intuitive programming language for iOS, iPadOS, macOS, tvOS, and watchOS.
Also Read | Taj Mahal most ticketed ASI site for domestic travellers in 2021–2022: Govt report
Last Updated Sep 29, 2022, 1:20 PM IST