Bharat NCAP to begin crash testing from December 15; Tata SUVs to be first in line
Tata Harrier and Safari facelifts, which were recently tested at Global NCAP, will also be crash-tested at Bharat NCAP. 5 key tests will be conducted: frontal impact, side impact, side pole impact, electronic stability control and pedestrian-compliant front design.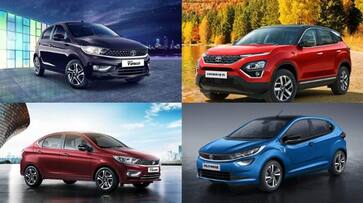 Under India's first car-safety rating programme, more than three dozen cars, largely from Japanese, Korean, and Indian manufacturers, will begin crash testing on December 15, 2023. In August 2023, India started the Bharat New Car Assessment Programme, or Bharat NCAP. It is adapted for Indian standards based on the Global NCAP. Raising the national car industry's safety standards is the aim of this programme.
The Bharat NCAP entered into force on October 1 of this year, according to The Economic Times (ET). However, a government official stated that the seasonal holidays were the cause for the delay, and the safety standard testing will not start until after Diwali in December. According to media reports, the official said, "We have received an excellent response from the car manufacturers, and all of them are vying for a five-star rating even though the safety ratings are not mandatory."
Also Read | Queen Elizabeth II's third-gen Range Rover with unique features hits auction market; Check details
India now mandates mandatory crash test criteria for automobiles to guarantee structural safety. A car's BNCAP rating is based on three factors: adult occupant protection (AOP), child occupant protection (COP), and safety assist technologies (SAT).
Automakers and importers must file an application on Form 70-A to the Center-designated authorities. Depending on how well they do in the testing, the authorities will score the automobiles using the Automotive Indian Standard (AIS) star system, which has a range of zero to five.
Also Read | 2023 Audi Q5 limited edition launched, price starts at Rs 69.72 lakh; Check out specs, design & more
According to a different reports, Tata Motors is the first company to apply for a BNCAP rating. According to the source, the company's newly released Harrier and Safari will also undergo crash testing first. Mahindra & Mahindra will submit four cars, while Hyundai Motor India and Maruti Suzuki India will each submit three. 
On the other hand, European carmakers such as Stellantis Group, Renault India, and Skoda Auto Volkswagen India are delaying getting their vehicles safety-rated at this time.
Also Read | Ola Cabs announce their S1 scooters as bike taxi service in Bengaluru
Last Updated Nov 3, 2023, 11:00 AM IST