Peshawar mosque blast: India condemns terror attack; death toll rises to 93
External Affairs Ministry spokesperson Arindam Bagchi said India extended its deep condolences to the families of the victim's of Monday terror attack. According to security officials, the suicide attacker was in the front row during Zuhr's (afternoon) prayers when he blew himself up.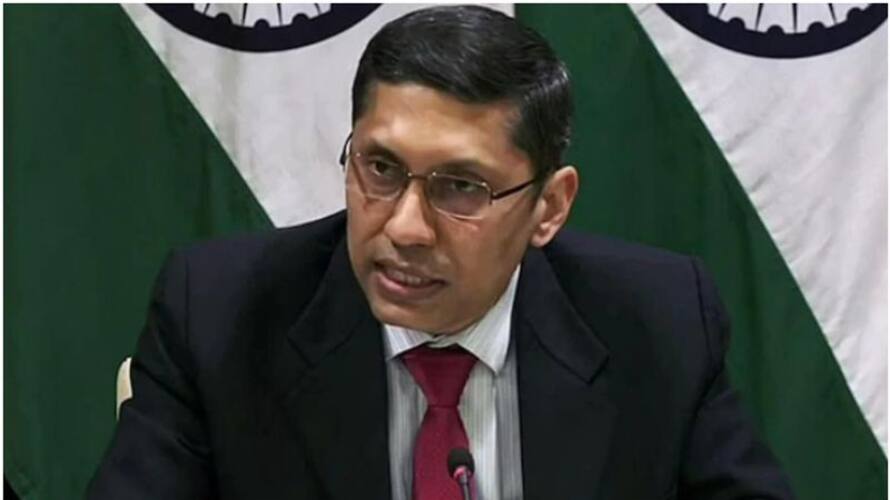 India condemned the deadly suicide bombing at a crowded Peshawar mosque in northwestern Pakistan on Monday, which killed more than 90 people.
"India extends its deep condolences to the families of the victims of the terror attack in Peshawar yesterday. We strongly condemn this attack, which has taken so many lives," said Arindam Bagchi, spokesperson for the Ministry of External Affairs.
Security officials said the suicide attacker blew himself up in the front row during Zuhr's (afternoon) prayers. The mosque's Imam, Sahibzada Noor Ul Amin, was also killed in the blast, said local police. Over 93 people were killed, and 221 were injured in the attack.
In its social media post, Sarbakaf Mohamand, a Pakistani Taliban commander, claimed responsibility for the attack. The Pak Taliban, famously known as Tehreek-e-Taliban Pakistan (TTP), distanced itself from the bombing, claiming that targeting mosques, seminaries, and religious sites were against its policy.
The TTP is a dominant terror group in northwest Pakistan's Khyber Pakhtunkhwa region. It ended a ceasefire with Pakistani forces last November, as the country was reeling from floods that killed nearly 2,000 people and destroyed more than 20 lakh homes.
For the past 15 years, the TTP has waged an insurgency against Pakistani forces. It has fought to implement stricter Islamic laws in the country, releasing its members detained by the government and reducing Pakistani forces in the Khyber Pakhtunkhwa region.
The attack occurred a day before an International Monetary Fund (IMF) mission arrived in Islamabad for talks on a $7 billion bailout that had been delayed. 
Also read: Over 25 killed, 120 injured in suicide blast at mosque in Pakistan's Peshawar
Also read: Pakistani passenger onboard Peshawar-Dubai creates ruckus mid-air, blacklisted | WATCH
Also read: Brutal killing of Sikh traders in Pakistan: India lodges strong protest
Last Updated Jan 31, 2023, 5:25 PM IST