Coronavirus lockdown: Man walks from France to Spain to buy cheap cigarettes; rescued from mountain, fined
A Frenchman fell into a stream while trying to walk across Pyrenees mountain range to reach Spain. He wanted to buy cheap cigarettes during the coronavirus lockdown. He was later rescued by mountain police and fined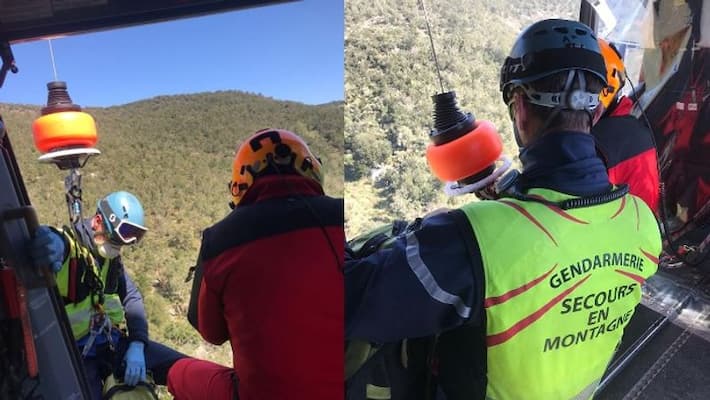 Perpignan (France): A Frenchman defied the country's lockdown due to the novel coronavirus (COVID-19) and headed to the neighbouring nation Spain to buy cheap cigarettes but the planned trip did not have the desired ending.
He tried to escape from police but sought their help in the end to get out of his misery where he could have lost his life in the Pyrenees mountain range.
Also read: Tiger in US zoo tests positive for coronavirus
This man fell into a stream and brambles when trying to cross mountains. He called police for help and was finally rescued by mountain police. Later, he was fined 135 Euros for "non-compliance with the lockdown measures".
"Looks like the message didn't pass properly. Today, we engaged a rescue with the helicopter of the Sécurité civile of Perpignan, in order to go and get an exhausted, cold and lost individual on the heights of Le Perthus," the gendarmerie police force in the Pyrenees-Orientales region wrote on its Facebook page on Saturday (April 4).
Also read: 2.6 lakh people recover from coronavirus
They added, "The young man left Perpignan by car but was turned back at the border posts between France and Spain as he tried to get to La Jonquera. So he decided to take a path used by walkers, hoping to cross the border in the mountains.
"He then decided to go on a hiking path, hoping to cross the border through the mountain. He falls into a creek, gets lost and ends up contacting rescue. The unfortunate man is quickly located by our rescue workers, before being evacuated to the base of civil security in Perpignan."
The distance between Perpignan in southern France and La Jonquera, Spain, is 37.7 km. When he drove to reach the Spain, the young man was stopped at the border. Then, he decided to walk over the Pyrenees mountains.
According to reports, cigarettes, alcohol, fuel are cheaper in Spain compared to France. Before the lockdown many crossed the border to buy them.
Over 70,000 coronavirus cases have been reported in France and more than 8,000 have died. In Spain, more than 13,000 people have died and over 135,000 cases have been confirmed.
Last Updated Apr 6, 2020, 4:13 PM IST