Indian Idol season 1 runner-up Amit Sana accuses channel of votes tampering; Abhijeet Sawant calls him 'naive'
Indian Idol Season 1 runner-up, Amit Sana, alleges voting line tampering, sparking controversy. Abhijeet Sawant, the winner, dismisses claims, calls Sana 'naive.'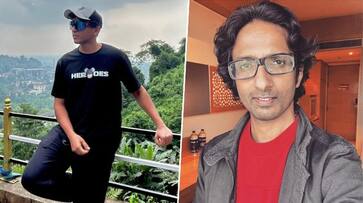 In a recent turn of events, the first season of Indian Idol has found itself in the midst of controversy as Amit Sana, the runner-up of the inaugural season, has accused the channel of tampering with his voting lines. Responding to these claims, Abhijeet Sawant, the winner of Indian Idol Season 1, has labeled Sana as 'naive' and highlighted the multifaceted nature of competition.
In an interview, Sawant dismissed Sana's allegations, stating, "He is very naive. I have been to many competitions. There are several reasons why you lose a competition. It is not just one thing. He should not forget that he was the runner-up. It wasn't like we both were the only talented boys in the show; there were several other talented people in that competition."
Sawant, who himself faced accusations of rigging when a magazine published a photo with the headline 'The show is rigged,' emphasized that such controversies are not uncommon in the world of reality shows. He suggested that participants should focus on the positive aspects and the valuable experience gained rather than dwelling on controversies or perceived wrongdoings.
The drama surrounding the early seasons of Indian Idol has brought to light the challenges and controversies that participants may face, even after the conclusion of the show. Abhijeet Sawant's pragmatic approach encourages participants to move beyond the controversies and appreciate the platform for the opportunities it provides.
ALSO READ: The Crown season 6 Part 1: Elizabeth Debicki as Princess Diana takes away cake from the Late Queen Elizabeth
Indian Idol continues to be a popular platform for aspiring singers, and its current 14th season features a judging panel comprising Shreya Ghoshal, Kumar Sanu, and Vishal Dadlani. Making a remarkable comeback after an eight-year hiatus, Hussain Kuwajerwala hosts the latest season. Abhijeet Sawant, who graced the stage of Indian Idol Season 14, expressed gratitude for the platform and paid homage to his idol, Kumar Sanu.
ALSO READ:David Beckham thanks Shah Rukh Khan and Sonam Kapoor for their hospitality; here's what he said
Last Updated Nov 18, 2023, 2:15 PM IST