Hockey World Cup 2023: Pakistan great Hassan Sardar believes current Indian side is way mature than past teams
The FIH Men's Hockey World Cup 2023 begins on Friday in Bhubaneswar and Rourkela. India is placed in Group D with Wales, England, and Spain.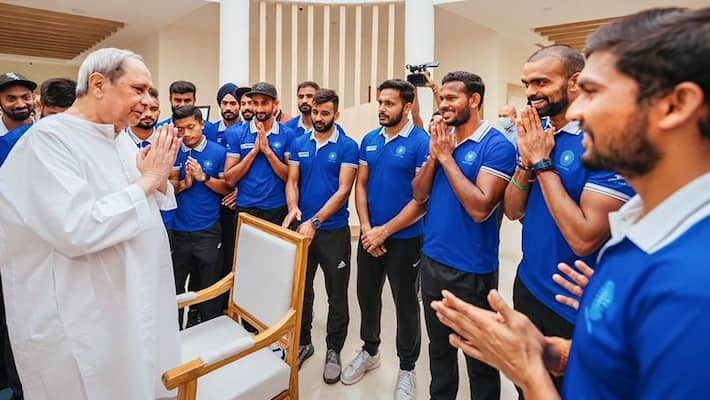 Hassan Sardar, a former master centre forward for Pakistan and a regular menace to Indian hockey teams in the late 1970s and early 1980s, is astounded by the maturity of the neighbouring country's national team in recent years. Apart from India, he considers Australia, Belgium, and the Netherlands to be additional formidable competitors. 
The FIH Men's Hockey World Cup begins on Friday in Bhubaneswar and Rourkela. India is placed in Group D with Wales, England, and Spain.
Olympic gold medalist Sardar believes there is no difference between Harmanpreet Singh's side and other top nations. He captivated the hockey-loving Indian fans with 11 goals during the 1982 World Cup in Mumbai.
Also read: Hockey World Cup 2023: Miniature hockey stick, ball inside bottle crafted by Odisha-based artist
"I had said before the Tokyo Olympics that this Indian team is capable of winning medals at the highest level. They won bronze, but there is hardly any major difference in the top 4 teams in world hockey now," Sardar told PTI Bhasha in an exclusive interview from Pakistan.
"This Indian team is way more focused and mature. Add to it, and they have an added advantage playing at home ground. I have seen a hockey tournament in Odisha and would like to congratulate state CM Naveen Patnaik for promoting hockey in a big way," said the 1984 Los Angeles Olympic gold medallist.
48 years ago, Ajitpal Singh defeated Pakistan in the World Cup final to give India their lone championship. Since then, the world's top hockey team has never been able to advance past the quarterfinals of a Hockey World Cup.
However, a resurgent Indian team changed the course of history when they finally won a medal at the Olympics in Tokyo after a long 41-year wait.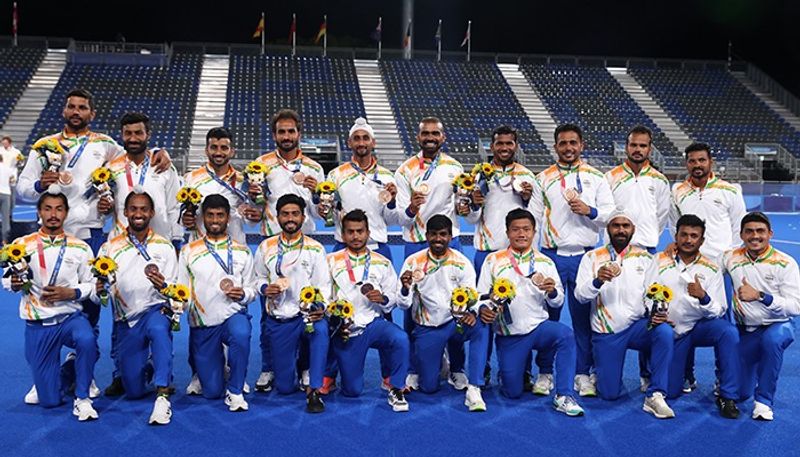 According to Sardar, India has improved its penalty corner conversion rate, and the front line can score goals.
"Goal-scoring is the most important thing, and this Indian team is capable of that. They have a strong drag-flicker like Harman Preet Singh, and their forward line is capable of scoring goals," said Sardar, who had played with Shahnaz Sheikh, Samiullah Khan, Hanif Khan and Kalimullah Khan. 
He also had three goals in Pakistan's historic victory against India in the Asian Games final that year in New Delhi. This time, Pakistan could not qualify, and Sardar was quite disappointed.
"Definitely, for us who have won both Olympic gold and World Cup winners' medals, who have seen the golden era of Pakistan Hockey are hurt. Winning and losing is another thing, but at least participation was required," he said.
Sardar wants Pakistan Hockey Federation (PHF) to take a leaf out of the Indian team. "Once India had also seen the decline, but they revived their Hockey and are now amongst the best in the world. Pakistan has to do something special to revive people's interest in the game," he added. 
Also read: Hockey World Cup 2023: Harmanpreet Singh to Manpreet Singh - 5 Indian players to watch out for
The reason for Pakistan's decline is the need for more importance given to the sport at the grassroots.
"Youngsters do not play hockey anymore in schools and colleges. They do not want to see our team lose. We have immense talent in Pakistan, but we need to provide them with a proper platform, grooming and financial security. You need to win to produce new heroes, " the former coach and chief selector concluded.
(With inputs from PTI)
Last Updated Jan 11, 2023, 4:50 PM IST