Mauricio Pochettino is Chelsea's new manager; will Argentine revive The Blues next season?
Chelsea has finally completed its hunt for a new manager, as Mauricio Pochettino is all set to take charge at Stamford Bridge next season. Meanwhile, can the Argentine turn the fortunes around of The Blues?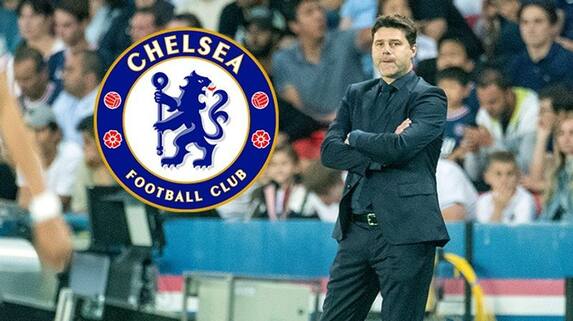 English giants Chelsea's hunt for a new head coach has eventually ended, as it has hired former Tottenham Hotspur and Paris Saint-Germain (PSG) boss Mauricio Pochettino, the club confirmed on Monday. It would be the Argentine's third stint in England, having managed Southampton initially, while he would be taking charge at Stamford Bridge from next season, with Frank Lampard seeing out the remainder of the season for The Blues finishing 12th in the just-concluded English Premier League (EPL).
Following Pochettino's arrival, the one question on everyone's mind is if he can turn around the club's fortunes and transform Chelsea into an English and Europan title-winning force, as it is known. Notably, the Argentine has yet to have a title success in the United Kingdom (UK), making the task for him tedious but not impossible.
ALSO READ: 1st time in 60 years! Why Barcelona won't play at Camp Nou next season
Considering Pochettino's managerial numbers, he has a minimal number of experiences, which began with Espanyol. However, his best managerial stint in England came with Spurs, where he won 159 of his 293 encounters, besides losing 72 and drawing 62, with a win percentage of 54.27%. As for his best coaching stint, with arrived with the Parisians, winning 55 from 84, besides losing 14 and drawing 15 at a win percentage of 65.48.
However, if one notices, Pochettino's managerial numbers have been upward. Notably, his stint with Tottenham was memorable, allowing the side to finish as the runner-up in the UEFA Champions League (UCL) 2018-19, losing to fellow English giants and rival Liverpool, besides also finishing as the League Cup runner-up the same season.
ALSO READ: Thomas Tuchel set to leave Bayern Munich just two days after winning Bundesliga title?
Although he has three title successes with PSG, including a Ligue 1 title, in the EPL, he has won the Manager of the Month award on four instances and the London Football Awards Manager of the Year for the 2018-19 season. Also, his preferred 4–2–3–1 formation style is viable, allowing the side to build from the back and intimidate to unsettle the opponents.
The Argentinian also focuses on developing young talents. At the same time, his calibre of man-management was also hailed by other coaches who have worked alongside him. Also, his willingness to advise and encourage players to take charge and improve physically, technically and mentally has been lauded.
ALSO READ: Messi deserves farewell like Busquets and Alba, says Xavi amid PSG star's Barcelona comeback rumours
"Where did I get the idea we had to (press)? It's about your personality, who you are. You show on the pitch who you are. If you are brave, you cannot behave differently on the pitch. I don't understand how to play differently. Always be brave. I like to be brave," he had stated about his coaching philosophy to The Guardian.
Last Updated May 29, 2023, 5:58 PM IST