Youth killed in Bengaluru fair for allegedly refusing to play Kannada song; see details
A dispute over a Kannada song led to the tragic demise of Praveen in Bengaluru. A festival altercation turned fatal when he was struck with his own helmet. The assailants, apprehended later, had a previous altercation with the victim.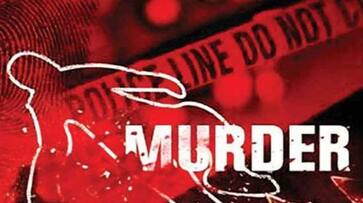 A young man's tragic death in Banaswadi, Bengaluru has taken a disturbing turn, allegedly over the refusal to play a Kannada song. DCP Devaraj of the Eastern Division shed light on the incident, indicating that the victim, Praveen, lost his life due to a dispute concerning music selection during the Lingarajpur fair festival. The unsettling altercation emerged between four individuals who had arrived from Halebagalur under the jurisdiction of KJ Halli police station.
The confrontation escalated when a disagreement arose over playing Tamil versus Kannada songs. Praveen, in the heat of the moment, used his helmet to strike one of the three individuals. Retaliating, the trio assaulted Praveen, leading to his demise.

Karnataka shocker! 17-year-old minor gang-raped in Mandya, POCSO case filed
They not only attacked him but also hit him back with his own helmet, which proved fatal. Three individuals, who were also friends with the deceased, have since been apprehended in connection to the incident.

Karnataka Govt official Pratima's murder mystery solved, ex-driver spills the beans during interrogation
Praveen, a delivery worker, had reportedly anger issues. He even had alterations not only with his friends but also with law enforcement. Reports indicate his previous confrontation with traffic police in 2021, resulting in a registered FIR. DCP Devaraj said that a prior altercation over a song had also occurred, leading to this tragic outcome.
The victim, Praveen, suffered a severe head injury during the incident on Oil Mill Road in Lingarajpur around 12:30 pm, succumbing to his injuries at the scene. The assailants, after realising the severity of Praveen's condition, absconded from the area. The authorities managed to locate and apprehend the suspects involved in the crime following a thorough investigation.
Last Updated Nov 11, 2023, 2:27 PM IST