Karnataka Govt official Pratima's murder mystery solved, ex-driver spills the beans during interrogation
Karnataka government official Pratima's murder mystery has been unravelled as her former driver, Kiran, confessed to strangling her due to job loss and personal frustrations. The investigation debunked initial speculations and established Kiran as the perpetrator. Pratima was a KAS officer, and the case unfolded after a distress call led the police to the crime scene.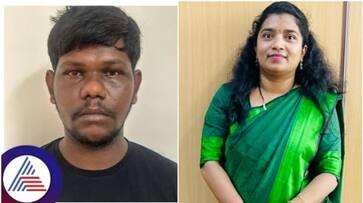 The murder mystery of the Karnataka government official, Pratima has been narrated by the accused murderer Kiran, during the police probe. Pratima, a senior Karnataka Administrative Service (KAS) officer from the Mines and Geosciences Department, has been unravelled. The prime suspect, her former driver, Kiran, has confessed to the gruesome crime, shedding light on the tragic incident which has been making headlines in the state.

The unravelling of this chilling narrative began on November 5th at 8:30 a.m. when the authorities received a distress call. ACP Pawan and Inspector Jagadish swiftly responded to the call, which was initiated by Pratima's worried brother, as he had been unable to reach her.

Karnataka: Bengaluru Police apprehend accused in govt officer Pratima murder case
Pratima, who was a committed government official, was tragically strangled to death. ACP Pawan organized three teams to look into the case, and as the investigation progressed, they found a crucial clue that pointed towards her former driver, Kiran.
Kiran, the person accused of committing the murder, was arrested and taken into custody from Male Mahadeshwara Hill. During questioning, he admitted to the heinous crime. Kiran had worked as a driver in the Department of Mines and Earth Sciences for eight years, with the last four years being under Pratima's supervision. However, he had lost his job a month before this tragic incident due to his poor job performance.

The murder took place when Kiran unexpectedly went to Pratima's house one Saturday evening. As she was entering her home, Kiran used her veil to strangle her, causing her untimely death. He did this because he was upset about losing his job and felt mistreated at work.

Geologist's murder in Bengaluru flat: Police probes raids carried out by lady officer
After Pratima left her job, she returned to her hometown. Kiran, who was dealing with personal problems, had visited her house before for support. However, on this particular evening, Pratima didn't interact with Kiran, which made him even more angry and frustrated. DCP Rahul Kumar shared that Kiran had even contemplated visiting Pratima at the office before the tragic incident took place.
Initial speculations hinted at various possible motives for Pratima's murder, including family issues and allegations of stopping the illegal stone mining, which had resulted in accused Kiran's dismissal. However, a comprehensive investigation has now laid those theories to rest, conclusively establishing Kiran as the perpetrator of this heinous crime.
Last Updated Nov 6, 2023, 4:32 PM IST