Karnataka HC criticises law students' PIL against Shakti scheme, tells them to do more research
The Karnataka High Court criticized law students who opposed the 'Shakti' scheme providing free bus travel for women, questioning their arguments and advising comprehensive research before filing public interest petitions. The scheme has led to bus overcrowding and delays, with suggestions for potential solutions.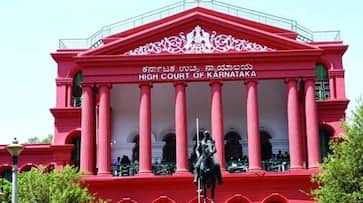 The Karnataka High Court has expressed criticism against a Public Interest Litigation (PIL) filed by law students, Ashwin Shankar Bhatt, Neha Venkatesh, and Yashika Saravan, who opposed the 'Shakti' scheme that provides free bus travel for women in the state.
The students presented their public interest petition before Karnataka High Court Chief Justice Prasanna B Varale. During the hearing, the court questioned the students' arguments, suggesting they hadn't thoroughly researched the matter.

Law students move Karnataka HC against 'Shakti' scheme
They asked if bus congestion was solely because of the Shakti Yojana and whether similar issues existed before its introduction.
The bench also inquired if the students were aware of government schemes offering free travel for disadvantaged sections and expressed frustration, questioning whether their petition solely aimed to address congestion problems, highlighting the overcrowding issues faced by Mumbai's local trains.
Ultimately, the court advised the students to conduct comprehensive research before filing such public interest petitions and permitted them to withdraw their application.

Shakti scheme throws private bus operators off gear, Govt wakes up after bandh call
The Shakti Yojana has resulted in overcrowded government buses, affecting senior citizens and school children. This has led to delays in reaching schools and colleges, causing disputes over bus seats. The government is incurring substantial costs, with an estimated annual expense of Rs 3,200 to 3,400 crores for the project.
The petition also suggested potential solutions, including special buses for school children, reserving 50% of seats for ticket holders, and prioritizing passengers with pre-booked tickets for long-distance travel.
Last Updated Sep 1, 2023, 6:11 PM IST