Bengaluru's entire Purple line metro likely to be fully operational by September 15: BMRCL
The Bengaluru Metro's Purple Line, from Whitefield to Challaghatta, will be fully operational by September 15. CMRS inspection of new metro lines expected on September 11 and 12, pending clarifications to be submitted on September 7. Commercial operations could start after September 15, with the inauguration date to be finalized later.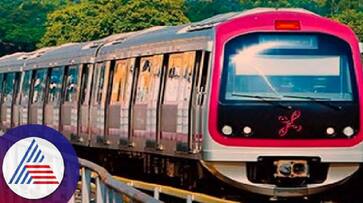 The Bengaluru Metro's entire Purple Line, running from Whitefield to Challaghatta, is set to be fully operational by September 15, as confirmed by the Bangalore Metro Rail Corporation Limited (BMRCL). The Commissioner of Metro Railway Safety (CMRS) will inspect two newly constructed metro lines within the next 10 days, most likely on September 11 and 12, according to BMRCL officials.
BMRCL MD Anjum Parwez stated, "We have been asked for certain clarifications by the CMRS, which we will submit on September 7. We have requested them to expedite the inspection of the Byappanahalli-KR Pura (2.1km) and Kengeri-Challaghatta (2 km) Metro sections. We are hopeful that all pending work, in conjunction with the CMRS inspection, will be completed by September 15."

Bengaluru metro: Tunnelling of 17 km along Nagavara metro line is complete
In the meantime, all construction work at Benniganahalli, the only metro station located between Baiyappanahalli and KR Pura, has been completed, said BL Yashavanth Chavan, Chief Public Relations Officer at Namma Metro. After receiving approval from CMRS, BMRCL will be able to commence commercial operations from Whitefield to Challaghatta.
Regarding the potential inauguration of the Byappanahalli-KR Pura and Kengeri-Challaghatta Metro sections on Ganesh Chaturthi (September 18), Chavan stated, "From BMRCL's perspective, we will be ready to commence commercial operations anytime after September 15. However, the inauguration date will be finalized after consulting with the Union and state governments."

Inter-State Metro: Tamil Nadu begins feasibility study while protests continue in Karnataka
The currently operational section of the Purple Line covers a distance of 39.4 km, connecting Byappanahalli to Kengeri and Whitefield (Kadugodi) to KR Pura. On March 25, Prime Minister Narendra Modi inaugurated the Whitefield-Krishnarajapura Metro section (13.7 km).
The completion of the missing link between KR Pura and Byappanahalli will significantly simplify commuting for many passengers, particularly tech professionals travelling to areas such as Mahadevapura, ITPB, and Kadugodi. Once the missing link is finalized, commuters will also have the option to reside in more cost-effective areas near Challaghatta and Kengeri while commuting to workplaces in Whitefield and nearby regions.
Last Updated Sep 6, 2023, 11:12 AM IST