West Bengal: BJP leader Paresh Chandra Das takes to social media to slam party leadership
Paresh Chandra Das, who was the BJP candidate in the Burdwan East constituency in the Lok Sabha elections 2019, has given some jitters to the BJP. The defeated candidate has taken to the social media, questioning the state leadership of the party on several issues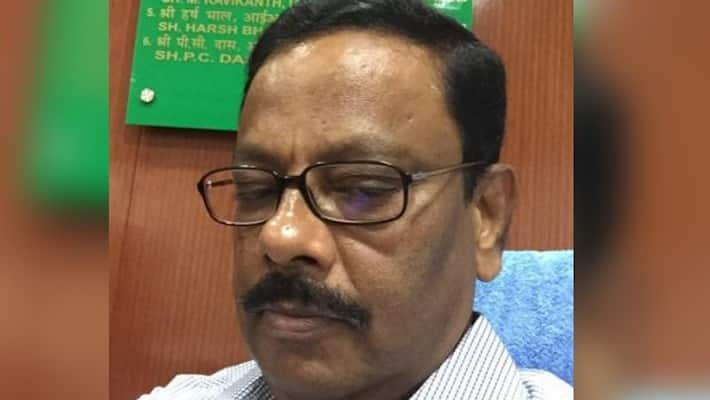 Paresh Chandra Das, who was the BJP candidate in the Burdwan East constituency in the Lok Sabha elections of 2019 has given some jitters to the BJP. The defeated candidate in the Lok Sabha elections has questioned the state leadership of the party by using social media as a tool.
Paresh Chandra Das is very close to the central leadership of the BJP.
Also read: West Bengal: 13-year-old blood cancer patient dies; NRS hospital accused of medical negligence
He wrote on Facebook, "Many of those who are leading in the districts have no connections with the people. The leaders are engaged in various anti-social and dishonest activities. The state leadership knows about everything but doesn't take any step. If necessary steps are not taken now, it will be too late. Our dreams will not be fulfilled next year."
"In the last one month, I have noticed microscopic and insignificant changes in the West Bengal State Committee. But everyone knows that it is very inadequate except for a few members of the state leadership," he further added.
Also read: West Bengal: Leopard cub goes missing from cage in East Burdwan's zoological park...
Paresh Chandra questioned, "Why OBCs, scheduled castes, and scheduled tribes are not being brought to the highest position in BJP?"
He wrote in a post on Facebook, "The BJP will probably not be strong if it cannot do public relations with the responsibility given to OBCs, SCs, and STs at the highest level. This is the picture of today's India."
Paresh Chandra further questioned the Bengal BJP leadership, "What is the state's strategy with the Muslims? Are they unclean? Muslims will not participate in the formation of the government?"
The BJP leader further said that they should adopt the policy of 'Participation for Everyone, Development for All' and immediately remove the incompetents and strengthen the organization in the districts.
Even within the party, such an explosive Facebook post has caused a stir. Many people have expressed their views for and against the comments.
Last Updated Sep 24, 2020, 5:37 PM IST