'Being heard in High Court': SC refuses to entertain plea to declare Joshimath crisis as a national disaster
A bench of Chief Justice D Y Chandrachud and Justices P S Narasimha and J B Pardiwala asked petitioner Swami Avimukteshwaranand Saraswati to approach the Uttarakhand High Court with his petition. Joshimath, the gateway to famous pilgrimage sites like Badrinath and Hemkund Sahib and international skiing destination Auli, is facing a major challenge due to land subsidence.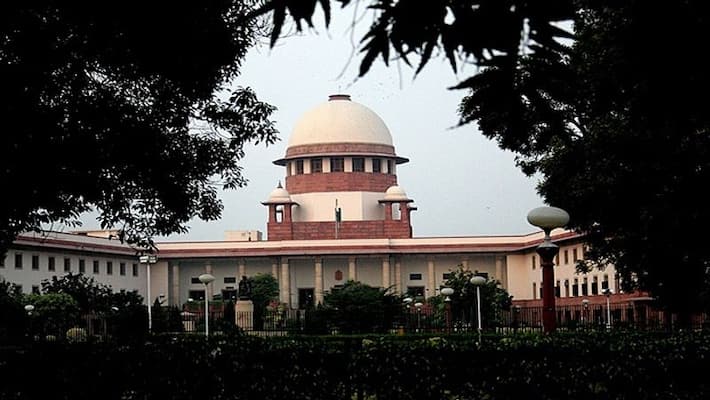 The Supreme Court on Monday refused to entertain a plea seeking the court's intervention to declare the crisis in Uttarakhand's subsidence-hit Joshimath a national disaster. Swami Avimukteshwaranand Saraswati was directed by a bench of Chief Justice D.Y. Chandrachud, Justices P.S. Narasimha, and J.B. Pardiwala to file his plea with the Uttarakhand High Court.
The petitioner was told to proceed with the lower court after the apex court pointed out that the matter was already being heard by the High Court. The petitioner claimed that extensive industrialization was to blame for the subsidence and demanded immediate financial support and compensation for those who were harmed.
Also Read | Centre owes Bengal Rs 6,000 crore for MGNREGA scheme: CM Mamata Banerjee
The request from the seer stated that "no progress is needed at the expense of human life and their ecology and, if any such thing is to happen, it is the obligation of the State and Union government to halt the same promptly at war level."
The Supreme Court received a petition asking for the tragedy to be classified as a national catastrophe and citing extensive industrialisation as the cause. It demanded urgent financial support as well as restitution for those impacted. Additionally, it requested guidance from the National Disaster Management Authority on how best to actively assist the Joshimath locals during this trying period.
Also read: Delhi: LG VK Saxena gives nod to convening of meeting; MCD mayor election to be held on January 24
Joshimath, the entryway to well-known pilgrimage sites like Badrinath and Hemkund Sahib as well as the popular ski resort of Auli, is said to be progressively sinking, with large fissures appearing in its residences, roads, and fields.
(With PTI inputs)
Last Updated Jan 16, 2023, 3:28 PM IST