Manpreet Singh Badal quits Congress; slams 'coterie' in letter to Rahul Gandhi
Manpreet Singh Badal cited "prevalent culture' within the party" and its "defiant desire to persist in the present course" as reasons for his decision to exit the Grand Old Party.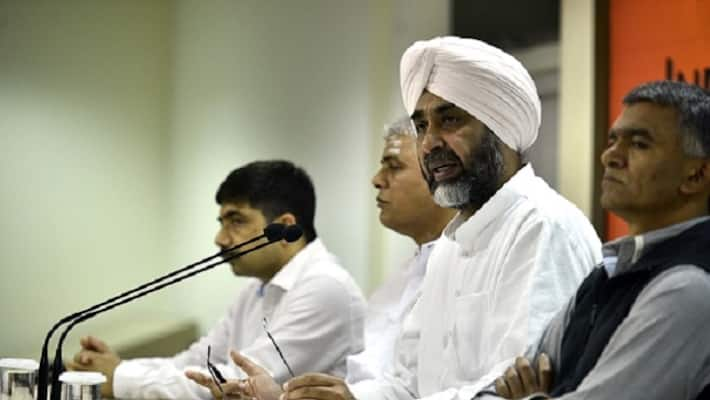 Dealing a major blow to the Congress party, Manpreet Singh Badal has quit the grand old party citing "prevalent culture' within the party" and its "defiant desire to persist in the present course".
Also Read: Tamil Nadu Governor ends row over 'Tamizhagam' remark; calls misinterpretation as 'erroneous
"Coterie of men entrusted with the authority to dictate Delhi's writ to the Punjab unit of the Congress are far from sound. Instead of striving to reduce internal disagreement in an already-divided house, these men acted to further increase factionalism, and almost as a matter of policy strengthened the very worst elements in the party," Badal said in a statement.
Manpreet Singh Badal was the former finance minister of the state. In his letter, which is not surprisingly not addressed to party president Mallikarjun Kharge but rather to former party chief Rahul Gandhi, Badal said that he had merged his People's Party of Punjab with the Congress party seven years ago with the hope that he would be able to serve the interests of Punjab and its people. However, "initial enthusiasm gradually gave way to disappointing disillusionment," he said.
Badal further added, "I inherited an exchequer in shambles; it was on the brink of total collapse... I do not believe in exaggerating in saying that I almost single-handedly succeeded in garnering an additional Rs 50,000 crores for the state exchequer, which would not ordinarily have been acquired. However, far from being acknowledged or appreciated for my efforts, I was vilified in the Punjab Congress for failing to display what can only be described as fiscal recklessness."
Slamming the party leadership, Badal said. "... the manner in which the Congress party has conducted its affairs and taken decisions, specifically with regard to Punjab, has been disheartening to say the least."
Badal has reached the BJP headquarters in New Delhi to join the party after resigning from the Congress.
Also Read: 'Demonetisation and GST were meant to benefit PM Modi's friends': Rahul Gandhi slams Centre
Last Updated Jan 18, 2023, 1:56 PM IST