Lancet study reveals disturbingly high cancer death rates in Indian women; check details
The Lancet study reveals India has the highest number of preventable cancer deaths among women in Asia, with 63% of such deaths being avoidable. Lack of awareness, societal indifference, and gender inequality contribute to the high mortality rate among Indian women. Risk factors like tobacco use and obesity further exacerbate the issue.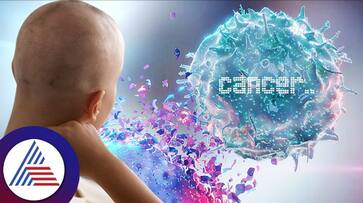 Cancer is often seen as an incurable disease, sparking fear when mentioned, with many cases being diagnosed at advanced stages due to early symptoms being ignored. A recent Lancet study has shed light on cancer in India, particularly its impact on women.
The Lancet report revealed that India has the highest number of women dying from cancer in Asia. The study titled "Women Power and Cancer" indicated that 63% of these deaths could have been prevented with increased awareness, timely treatment, and proper care.

5 dangerous hazards of Smoking on your Health
According to the report, over 63% of cancer deaths among women in India could have been prevented, with 37% being treatable. Shockingly, the data suggests that approximately 6.9 million cancer deaths among Indian women were preventable, while 4.03 million could have been treated. The report highlights societal indifference toward women's health and the lack of awareness and expertise at the primary care level as major barriers to cancer prevention, detection, and care.
Globally, about 70% of the 5.3 million premature cancer deaths in 2020 were preventable or treatable, as reported by The Lancet Global Health research. Risk factors such as tobacco use, alcohol consumption, obesity, and infections were responsible for approximately 1.3 million deaths among women of all age groups in 2020. The study emphasizes that the burden of cancer in women due to these risk factors often goes unrecognized.

Several factors contribute to the high mortality rate of women with cancer in India, with lack of awareness and neglect of women's health playing significant roles. This issue has led to alarming death rates. The report estimated that earlier intervention could have prevented 6.9 million deaths and provided proper treatment to 4.10 million women.

Importance of Sleep for mental well-being: 7 ways to improve sleep
Gender inequality is identified as a leading cause of cancer occurrence and death among women. Often, women do not prioritize their health or seek treatment, partly due to domestic violence and poverty.
A case study from Mumbai highlights the consequences of neglecting women's health. A woman with a persistent headache remained undiagnosed for an extended period as her husband ignored her health, and she received a misdiagnosis from a local doctor. It was only when she sought proper medical attention that she was diagnosed with cancer. The study concludes that gender inequality significantly contributes to such cases, with cervical cancer being a prevalent form of cancer among Indian women.
Last Updated Sep 28, 2023, 4:12 PM IST