8 Indians handed death penalty in Qatar; 'deeply shocked' India explores legal options
In a statement, the MEA said: "We are deeply shocked by the verdict of the death penalty and are awaiting the detailed judgement. We are in touch with the family members and the legal team, and we are exploring all legal options."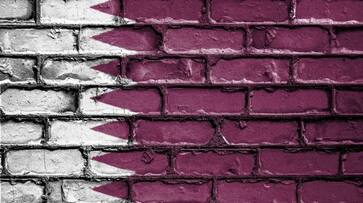 India has expressed profound shock over the death penalty verdict concerning eight Indian employees of the Al Dahra Company in Qatar. The Indian Ministry of External Affairs (MEA) issued a statement expressing their concern and determination to explore all legal options in the case. The MEA also stated that they have been closely monitoring the situation.
"We attach high importance to this case, and have been following it closely. We will continue to extend all consular and legal assistance. We will also take up the verdict with Qatari authorities. Due to the confidential nature of proceedings of this case, it would not be appropriate to make any further comment at this juncture," the MEA statement said.
Clerics coerce Pakistani professor to denounce Darwin's Theory, assert that women are inferior to men
The eight Indian nationals have been detained in Qatar on charges of spying on a submarine program on behalf of Israel, potentially facing the death penalty. The group comprises former officers of the Indian Navy, including Capt Navtej Singh Gill, Capt Birendra Kumar Verma, Capt Saurabh Vasisht, Cdr Amit Nagpal, Cdr Purnendu Tiwari, Cdr Sugunakar Pakala, Cdr Sanjeev Gupta, and Sailor Ragesh.
India has sought to secure their release and provide consular support. However, Doha has alleged that evidence suggests the former naval officers shared intelligence with Israel. The individuals were reportedly senior employees of Dahra Global Technologies and Consulting Services, a company advising on a Qatari submarine program aimed at acquiring advanced Italian-made submarines with radar-evading capabilities. Despite Qatar's memorandum of understanding (MoU) with Italian shipbuilding firm Fincantieri SpA to build submarines and establish a naval base, the MoU has not been implemented.
Charges have also been framed against two Qatari nationals, including Khamis al-Ajmi, a former Oman Air Force officer and CEO of Dahra Global, who was involved in the super-secret submarine project. Maj Gen Tariq Khalid Al Obaidly, Qatar's Head of International Military Operations, is the other Qatari individual facing charges in connection with the case.
IDF releases never-before-seen video, rescues Israeli civilians from Hamas cell | WATCH
Last Updated Oct 26, 2023, 5:10 PM IST