Delhi Sultanpuri incident: Massive protest by locals; NCW demands post-mortem of the victim
Delhi Sultanpuri incident: Scores of people protested outside the Sultanpuri Police Station and blocked the traffic, demanding stern punishment for men who hit and dragged the 20-year-old under their car for kilometres.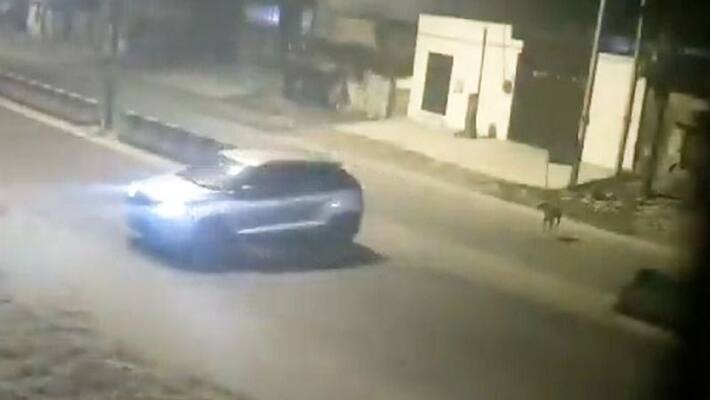 Hundreds of people gathered outside the Sultanpuri Police Station and blocked the traffic, demanding stern punishment for the men who dragged a woman for kilometres under their car, on Monday, December 2, 2023. The protestors claimed that police were treating the case as an accident. 
On Sunday night, a 20-year-old woman riding a scooter was dragged for several kilometres under a car after allegedly being hit by the vehicle in Delhi's Sultanpuri. 
According to reports, the woman was dragged for about four kilometres and was founded naked by the police, prompting speculations that the car's occupants raped the woman. 
"What are the chances of her being found naked at the time when people are wearing five layers of clothes in winter," questioned one protestor. 
The victim's mother, Rekha, said she spoke with her daughter on Saturday and asked when she would come home. Rekha said, "I called her at 9:00 pm on Saturday and asked her when she would return. She said that she would return soon. Later, I took my medicines and slept; I don't know what happened next." Rekha claimed that the police weren't doing anything; they were trying to make it look like an accident. 
A team from the Forensic Science Laboratory (FSL) arrived at Sultanpuri Police Station to inspect the Maruti Baleno car, where the woman was stuck and dragged for four kilometres.
Meanwhile, the National Commission for Women (NCW) demanded a post-mortem of the Sultanapuri accident victim to determine if she was sexually assaulted. The NCW said that if the allegations made by the victim's mother are true, an FIR under relevant sections must be filed.
In its statement, the NCW said the women's mother had claimed that the men raped her daughter, which is why her body was found naked. 
However, police officials have denied the allegation. The NCW chief Rekha Sharma has also written to the Delhi Police Commissioner, requesting a 'fair and time-bound investigation' into the matter. Additionally, he requested that the Commission be provided with a detailed action taken report along with the victim's medical report.
(With inputs from PTI)
Also read: Hit-and-Run case: Delhi Police hit with cover-up charge; AAP gives political twist
Also read: New Year hit-and-run case shocks Delhi; CCTV confirms young girl was dragged under car for kilometres
Also read: Delhi: Woman dies after car drags her for kilometres on road; five held
Last Updated Jan 2, 2023, 3:42 PM IST