Aero India 2023: Here's why non-veg sale has been banned in 10 km radius of Bengaluru air force station
Aero India 2023: The Bengaluru civic body has ordered the closure of meat stalls, non-vegetarian hotels and restaurants from January 30 till February 20 in view of Aero India 2023.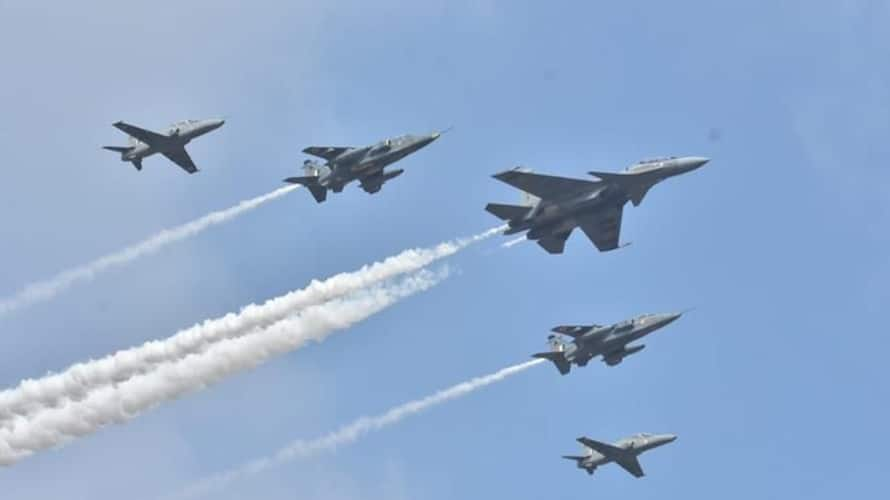 The Bruhat Bengaluru Mahanagara Palike (BBMP) has put a ban on the sale and serving of meat within a radius of 10 kilometres of Yelahanka's Air Force Station in anticipation of "Aero India 2023," which will be held in Silicon City Bengaluru.
Air Force Station Yelahanka in Bengaluru will host the 14th iteration of "Aero India 2023" from February 13 to 17. The shutdown of meat shops, non-vegetarian hotels, and restaurants within 10 kilometres of the event has been mandated by the Bengaluru local authority from January 30 to February 20, according to news agency PTI.
Also Read | PM Modi to visit Rajasthan today on Lord Devnarayan's birth anniversary
"It is to the notice of the general public and proprietors of meat stalls, non-vegetarian hotels and restaurants for closure of all meat/chicken/fish shops and prohibition of serving/sale of non-vegetarian dishes within 10 km radius of Air Force Station, Yelahanka from January 30 to February 20," read the order issued by the BBMP.
The civic council emphasised that anyone who violates this order would be punished. According to the civic body's directive, any breach of this would result in penalties under the BBMP Act-2020 and rule 91 of the 1937 Indian Aircraft Rules.
According to BBMP authorities, the decision was made because the non-vegetarian food that is left lying about in public locations attracts a lot of scavenging birds, particularly kites, who might cause accidents in mid-air.
Also Read | From the IAF Vault: Why Miranshah will remain special for IAF
Aero India, India's biennial roadshow, was launched by the Department of Defense Production of the Defense Ministry last year. It is said to be Asia's largest airshow, and it will last five days. The latter two days of the air show are open to the general public, while the first three days are only for business travellers.
731 exhibitors in total, 633 Indian and 98 international, have registered, according to the Aero India website.
Also read: BBC documentary row: Over 20 students detained at Delhi University ahead of planned screening
Last Updated Jan 28, 2023, 10:49 AM IST