Sidharth Malhotra starrer 'Mission Majnu' faces Pakistanis' wrath for stereotype portrayal of character
While Indian netizens and fanatics are highly impressed by the trailer, the Mission Majnu trailer has badly irked Pakistani netizens and fans. They are raging with anger and are not pleased with their typical representation and have slammed makers for the same on Twitter.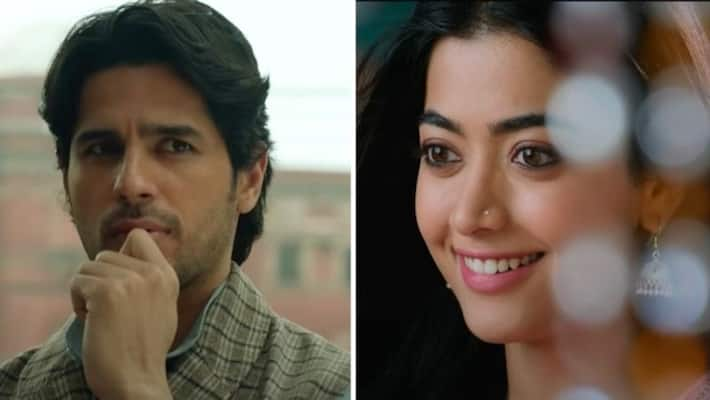 While 2022 was a mellow year for Bollywood, we also saw that many big movies with A-lister stars did not work well at the box office. This list of flop films also includes Sidharth Malhotra - Rakul Preet Singh starrer Thank God. The film was a godly comic caper and family entertainer with a strong message. But, because of a flat and lazy storyline with acting talent not being used to the maximum potential on the screens and also zero comic punchlines and dialogues, the film tanked miserably at the box office. 
Even Sidharth Malhotra's star power and charisma failed to attract Indian audiences and fans to the theatres. After this movie, ardent fans wanted to see Sidharth doing a multi-layered and nuanced performance-oriented role in films. And finally, their wish came true with Mission Majnu. Makers launched the trailer of Mission Majnu a few days back. While in India and globally, it has met with rave reviews. But in Pakistan, this is not the same scenario. The fans and netizens are badly irked and took to Twitter and lashed out at the makers for the same.
ALSO READ: Rashmika Mandanna reveals her "First Reaction" On Seeing Varisu Co-Star Thalapathy Vijay
The trailer showed glimpses of the intelligent and cunning detective Amandeep Singh, who gets appointed as an undercover RAW agent by a senior Indian officer. Amandeep is a die-hard Indian who fakes marrying a Pakistani girl (Rashmika Mandanna). He does this to not get into the suspicious eyes of the terrorists who are planning to do a bomb blast in India. He maintains his cover while in Pakistan, where he dons a different identity as a tailor who is married and happy with his wife. In the midst of the trailer, fans also see the power-packed glimpses of Amandeep going on top of trains and inside the terrorist facility boot camp to locate their planning and bombs without caring about his life. This trailer certainly did not appeal to Pakistani audiences due to the cliched depiction of them in Bollywood films. It ranges from gestures, language, and attire to an ideology that always tries to pit India against Pakistan.
"Yeh adaab wadaab and that look. Bhai yeh hamara Wala Pakistan nhi koi parallel universe ka Pakistan dikha dia hai ghalti say," a fan said. "Typical Adaab, Janab, wearing namaz cap and surma. Come on, No one do this here. Bollywood needs to do a better job," a fan added. "Bai kon se Pakistani surma yeh topi taveez pahnty hain ajeeb," another user added.
Pakistanis took this entire issue and vented their rage at the stereotypical portrayal of them in Bollywood films, especially with references to Mission Majnu.
ALSO READ: Sidharth Malhotra Rashmika Mandanna starrer Mission Majnu trailer out, fans are 'just speechless'
Last Updated Jan 11, 2023, 5:54 PM IST