REVEALED: Kanye West, Bianca Censori's actual 'reason' behind their 'secretive' marriage
Kanye West and Bianca Censori got married for both intimacy and love. Their secret wedding turned out legit, official and legally binding, and they value their privacy. Read on to dive deeper into the details. Kanye West and Bianca Censori's marriage news was shocking for the industry and also his ex-wife Kim Kardashian.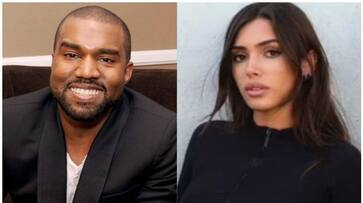 Kanye West recently got hitched to Bianca Censori, and there is a bit of an intriguing story behind it. As per a leading global entertainment portal, they had a legal wedding because they wanted to "be intimate" as a couple, like husband and wife. They did this in secret. But the main reason they got married was religious and also because the couple was so deeply in love with one another. So, they had a more formal ceremony after the secret one. So this time, it was not just for being close but also because they really cared about each other. People thought their first wedding was not legitimate and legally binding, but it turns out it was. They used a special kind of marriage license to keep it private.
ALSO READ: Aamir Khan reveals daughter Ira Khan's wedding date with Nupur Shikhare; anticipates crying a lot
An insider close to the couple and this development within his quote to a leading global entertainment portal has shared, "Kanye and Bianca were legally married last year when they had their private ceremony in Beverly Hills. It was real and legal." They got married on December 20, 2022, in California. And all of this happened shortly after Kanye West's divorce from Kim Kardashian.
Their marriage was totally under wraps and very secret because many people thought it was non-legally binding, but their marriage was announced legal in court last week. The insider told a leading global entertainment portal, "Ye has been a megastar for two decades and counting, and his first marriage was to someone who lives almost full-time in front of a camera." 
Furthermore, by stating the main reason why the couple kept their wedding private, the source added, "Bianca and Ye have a totally different vibe. They are very private, very affectionate and totally devoted to each other. I also think that they really enjoy carving out time that is just for them."
Kanye West has always talked a lot about his faith in God over the years. In 2019, he started something called "Sunday Service." He took his songs and turned them into gospel music. He even released an album called Jesus Is King, about faith in God. Kanye said that now he wants to tell people about Jesus because he's a follower of Christ. While we don't know much about Bianca's beliefs, we do know that she and Kanye have gone to church together.
ALSO READ: Ariana Grande-Dalton Gomez Divorce settlement: Privacy clauses and other clauses revealed; Read here
Last Updated Oct 11, 2023, 11:49 AM IST