Republic Day: From Aye Watan to Mera Rang De, iconic Bollywood songs that should be on your playlist
On the 74th Republic Day, here's a list of patriotic Bollywood songs you can play to observe the special day! Read on to know more.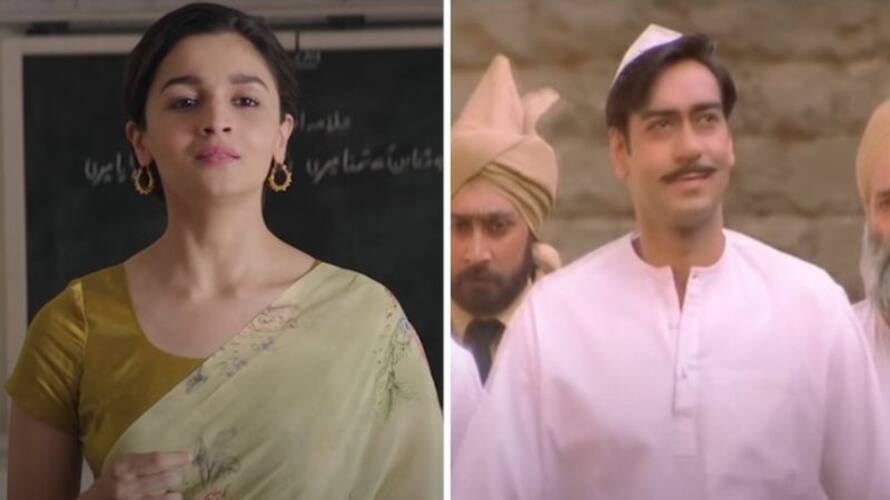 Republic Day, one of India's three national holidays, is observed on January 26 every year. Republic Day, which marks the day India became a sovereign republic, will celebrate its 74th year.
What is a better way to show your love for your nation than by playing some of the best patriotic songs India has to offer? So, here's a Bollywood playlist just for you.
ALSO READ: Is Nawazuddin Siddiqui about to make his big Tollywood debut with Saindhav ? Here's what we know
1. Sandese Aate Hai (Border, 1997):
This song from the classic movie Border (1997) is an all-time favorite for every patriotic citizen. Sandese Aate Hai is a song that should be on your list. Sandese Aate Hai is sung by Roopkumar Rathod and Sonu Nigam.
2. Maa Tujhe Salaam (A.R. Rahman):
One of the most passionate patriotic songs of Bollywood is Maa Tujhe Salaam. The song got penned by A.R. Rahman for the Golden Jubilee of India's Independence. The music video got filmed throughout the country.
3. Aisa Des Hai Mera (Veer Zaara, 2004):
Aisa des hai mera, sung by Lata Mangeshkar and Udit Narayan, is a classic patriotic song. The song, which speaks of the beauty of India's people and landscape, is ideal for anyone attempting to show their love for India. This song is from Shah Rukh Khan and Preity Zinta's iconic movie, Veer Zaara.
4. Aye Watan (Raazi, 2018):
Indians have not only devoted their hearts to the nation, but they would also be willing to die for her, the song Aye watan from Raazi gives this patriotic message to the audience. The song's shared theme of love for India unites nationalists across religious and racial divides.
5. Mere Rang De Basanti Chola (The Legend of Bhagat Singh, 2002):
This song is from The Legend of Bhagat Singh. Mere rang de basanti chola, another compelling patriotic song by A.R. Rahman and sung by Sonu Nigam and Manmohan Waris, pays tribute to the thousands of Indians who gave their lives in the struggle to free their country.
ALSO READ: Sanjay Dutt, Arshad Warsi drop new poster of their film; fans hail, 'Munna Bhai circuit ke sath'
Last Updated Jan 26, 2023, 4:39 PM IST