KK death anniversary: Top 7 iconic songs by late singing sensation that will always be fan-favourites
Marking one year since the shocking and unexpected death of the award-winning musical legend and singer KK, let us take a trip down memory lane and look at the seven best Bollywood songs that will always be the fan-favourites.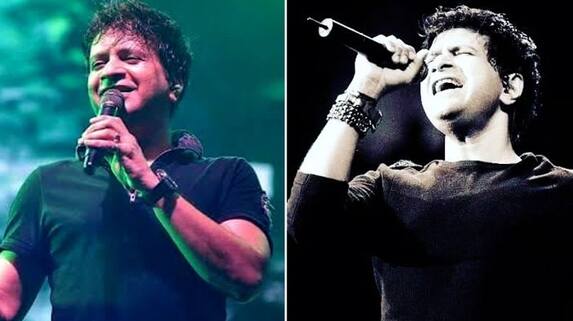 Today marks one year since the unexpected and tragic demise of ace and legendary musical icon KK. 
While ardent music lovers and fans will always feel a huge loss with his death which also shook the film industry, let us look at his seven iconic Bollywood songs that will always make him live within the hearts of music lovers.
ALSO READ: KK first death anniversary: Singer died due to cardiac arrest; 5 things that were ignored
1. Pyaar Ke Pal (Pal - 1999):
It is one of the most popular hits from KK's album Pal. The song was part of KK's debut solo studio album, released in 1999 by Sony.
2. Tu Aashiqui Hai (Jhankaar Beats):
This song was another soulful creation of KK from Jhankar Beats. It is relevant even today and has a different fan base for its soulful lyrics and good music.
3. Kya Mujhe Pyar Hai:
KK mesmerized everyone with this beautiful song from Woh Lamhe. It is a fact and true thing that KK breathed life into every word of the song.
4. Yaaron:
This song from the album Pal has got ingrained in everyone's hearts for decades. 'Yaaron' was declared the ultimate Friendship Anthem. It is still considered one of the all-time favourite songs by KK.
5. Tadap Tadap Ke:
Hum Dil De Chuke Sanam was not only famous for Salman and Aishwarya's chemistry but also for KK's music. KK began his illustrious musical career in Bollywood with this song. His voice resonated with the audience. It was heartbreaking yet somehow beautiful.
6. Aankhon Mein Teri:
Everyone fell in love with his song from Om Shanti Om the moment it reached their ears. This song struck a chord with everyone. Nobody could hit the skip button over this song.
7. Sach Keh Raha Hai Deewana:
It is true that everyone went head over heels in love with the song by KK from Rehna Hai Tere Dil Mein. Even today, when the song gets played, we miss KK.
ALSO READ: 5 incredible benefits of regularising menstrual hygiene conversations at work
Last Updated May 31, 2023, 10:02 AM IST