Kanguva: Suriya turns into a fierce warrior for his latest film; read more details
On Diwali, Tamil star Suriya unveiled a stunning new poster, enchanting viewers and fans with a glimpse into the grand 'World of Kanguva.'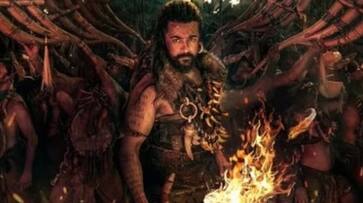 One of the most anticipated films for April 2024 is Suriya's highly anticipated period action epic, "Kanguva." "Kanguva," which promises an unparalleled cinematic experience, will be available in 10 languages and in two and three dimensions to engross viewers in its magnificence fully.
Suriya shared a brand new poster of Kanguva. In the said poster, Suriya looks majestic as he is seen surrounded by horns of fire.
Suriya shared the new poster of Kanguva with a caption that read, "Dear all wish you a Happy happy Deepavali." Fans were quick to shower love on the picture as one of them wrote, "Congrats for a mega blockbuster anna." "Suriya superstar," wrote another fan. "Mass Poster (sic)," read another comment.
Also Read: 'Euphoria' producer Kevin Turen passes away aged 44
Under the direction of the visionary Siva, who is known for producing blockbusters like as "Vedalam" and "Viswasam," this spectacle debuted a gorgeous new poster during the Diwali celebrations that captivated viewers with a glance into the magnificent "World of Kanguva." With his majestic and ferocious persona, Suriya grabs attention and sets the stage for an action-packed extravaganza destined to shatter cinematic conventions.
Also Read: Are Ranveer Singh, Deepika Padukone ringing in their fifth wedding anniversary abroad?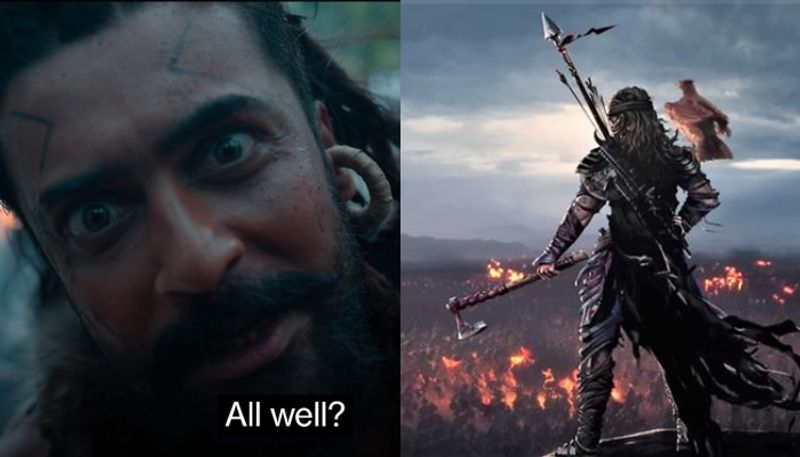 'Kanguva' is a homage to Tamil culture, described as a tapestry weaved with human emotions, exceptional performances, and epic action sequences never seen before. Director Siva and the crew are committed to creating an epic that is larger than life and ready to enthral audiences everywhere with its stunning visuals.
Devi Sri Prasad's musical mastery, which orchestrates the film's score and guarantees an engrossing audio experience, adds to its grandeur. Notably, the movie ushers in Bollywood superstar Disha Patani's Tamil film debut and celebrates DSP's return to Kollywood following a lengthy absence.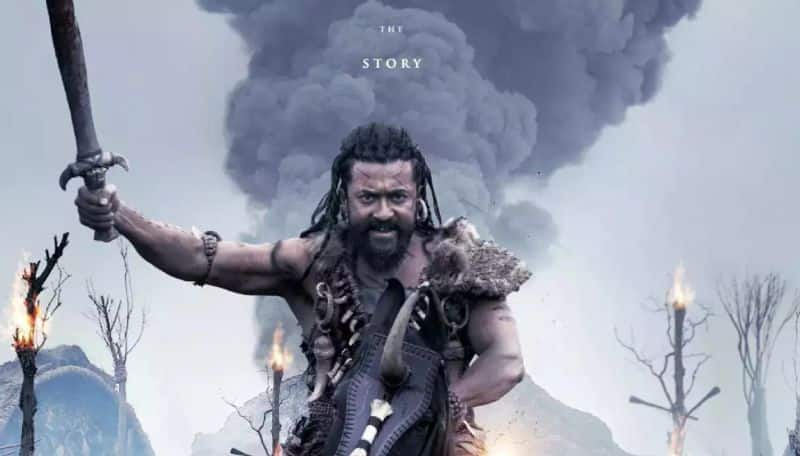 "Kanguva" is a cinematic adventure that redefines how we see historical sagas and goes beyond straightforward narrative. Studio Green and UV Creations produced it. This movie promises to change the definition of grandeur and leave its mark on the history of film.
This story explores the mysterious death of a brave 17th-century warrior whose cause of death is unknown. 400 years later, contemporary medical professionals set out to discover the reason for the warrior's tragic end, arousing curiosity and conjecture around the upcoming two-part movie's premiere.
Suriya brings five different characters to life, including Arathar, Venkatetar, Mandakar, Mukatar, and Preumanathar, at the centre of this gripping tale. With each identity carrying a crucial component of the complex jigsaw, a cinematic journey spanning ages is promised, revealing the deep interweave of history, mystery, and fate.
Last Updated Nov 14, 2023, 9:41 AM IST