Golden Globes 2023: Ram Charan feels proud to represent India at the awards ceremony
It is a proud moment for our country India. A first for our Indian cinema noted filmmaker SS Rajamouli directorial RRR song Naatu Naatu has won the Golden Globe 2023 award for Best Original song leaving behind Taylor Swift and other big names. Elated by this big win, Ran Charan feels proud to represent Indian cinema globally at the awards ceremony.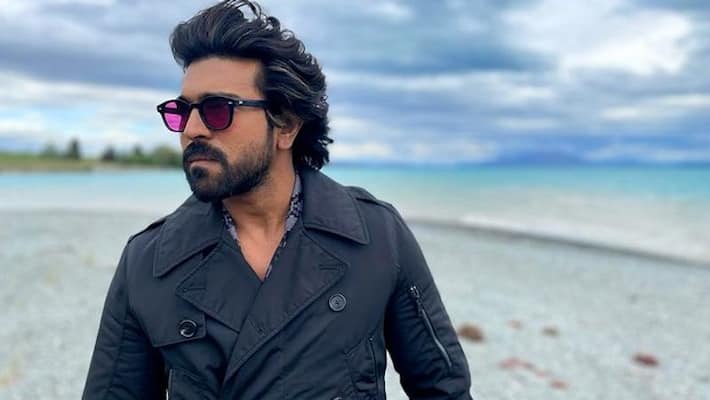 The noted filmmaker SS Rajamouli directorial and global blockbuster film RRR got selected by the Jury for two categories at the coveted Golden Globe Awards ceremony happening at Beverly Hills in California. RRR has become the only film from India to win a Golden Globe award. Our Indian cinema has created a new world record and history in itself. Out of the two categories, the RRR song Naatu Naatu has won the Best original song award. In this song category, even Selena Gomez and Taylor Swift got nominated. The song left all these big names behind. 
It is a pride-filled moment to say that India has created a new benchmark by winning the Golden Globe award. From the moment the RRR song Naatu Naatu won the Golden Globe, the social media and internet got filled up with fans congratulating the team. At the Golden Globes, Mega Power Star Ram Charan elatedly mentioned how it felt surreal to be at the "Mecca of Films", representing India, especially the south of India.
ALSO READ: Golden Globes 2023: Snapshot of most entertaining moments from the glittering awards ceremony
He spoke about the hard work that went into the making of RRR. Opening up on his wish to make the Hollywood technicians and directors experience Indian culture and working style, Ram Charan added, "I want the technicians and directors of Hollywood to experience us. And I am looking forward to working with them."
He also mentioned that now the world of cinema is coming together. People are recognising the potential from across, thanks to the new exposure to different kinds of cinema. He expressed his gratitude and happiness on winning the Best Original Song for Naatu Naatu. Previously, the media mills were buzzing with rumors that SS Rajamouli got approached to direct a superhero film for Marvel Cinematic Universe. Not only this, but reports also suggested that Ram Charan and NTR Jr, got approached as well by Marvel makers and studio.
Before the awards ceremony, when asked by the host about which character he wanted to play, Ram Charan opened up about his wish about wanting to portray Tony Stark. After the interviewer informed him that his co-star NTR Jr wanted to play the same character, he said, "Or maybe Captain America." He furthermore also added, "We have amazing superheroes in India too. How about you invite one of our heroes back here? That will be great."
Besides, Power star Ram Charan Teja's wife and mom-to-be Upasana posted a few snaps of the star-studded evening at the Golden Globes awards ceremony on her Instagram handle. Applauding the entire team for overcoming all the odds for this big win, Upasana wrote a heartfelt caption. Her caption read, "Such an honour to be a part of #RRR family, and proudly representing and winning for Indian cinema. #jaihind."
Thanking the entire team, Upasana adds, "Thank you, Mr. C and Rajamouli Garu, for making me part of this journey. From shooting in Ukraine to the Golden Globe Awards, you have taught me that clarity of thought, hard work and perseverance pays off. I am so happy my baby can experience this along with me. I am soooooo emotional."
ALSO READ: Golden Globes 2023: Ram Charan talks about wanting to portray the iconic role of Tony Stark in a Marvel film
Last Updated Jan 11, 2023, 4:13 PM IST