Diljit Dosanjh, Taylor Swift dating rumours: Watch THIS funny video about Punjabi star and 'Anti-Hero' singer
Punjabi singer and actor Diljit Dosanjh couldn't stop laughing after discovering a brilliant video about him and Taylor Swift. Watch the video here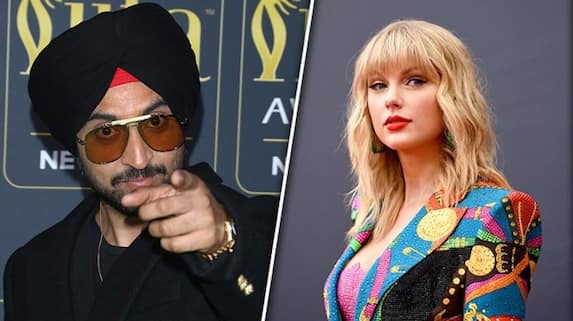 Diljit Dosanjh was taken aback on Wednesday (June 07) when he came across an unconfirmed tweet claiming that the Punjabi actor-singer had dinner with American pop diva Taylor Swift in Vancouver, Canada. Since then, the internet has gone crazy with memes and theories regarding its veracity. One of them recently elicited a response from the Punjabi pop star.
On Friday, Diljit took to Instagram to repost a humorous video of BBC Asian Network and Haroon Rashid. Haroon, the show's host, can be heard on the mike asking, "Did that happen? Didn't it happen? Were they a couple? Were they, not a couple? Consider this for a moment. 
Also Read: 'Paranthas Weds Pancakes'- this is how Vicky Kaushal describes his marriage with Katrina Kaif
Diljit walked in. Taylor sat on the table (cuts to Hey, Hey Hey from Taylor Swift Shake It Off). She said Hi to Diljit. (Diljit 'hello hello' excerpt from one of his songs)." The host then continues on to narrate a fictionalised meeting between the two singing icons through segments from their respective songs. Diljit reacted to the same with "OMG (crying and laughing emoji and clapping emoji)".
Diljit, who recently performed at the Coachella, shared a savage tweet in response to the unverified post that read: "Vancouver Patrons were in for a surprise when they saw two of their favourite singers dining together at Cactus Club Cafe Coal Harbor on Monday night. Multiple sources confirmed that Taylor Swift and Diljit Dosanjh were laughing and being 'touch touch'." 
The tweet comes two days after it was reported that Taylor allegedly broke up with Matty Healy. The two reportedly parted ways after realising they were " incompatible with each other."
Responding to the tweet, Diljit wrote: "Yaar Privacy Naam Di v Koi Cheez Hundi Aa (There's a thing called privacy)." Diljit's response left his followers in splits. One user said, "Diljit wants Kylie Jenner." Another one commented, "Diljit Dosanjh and Taylor Swift?? A ship I never knew existed… But I want it to sail."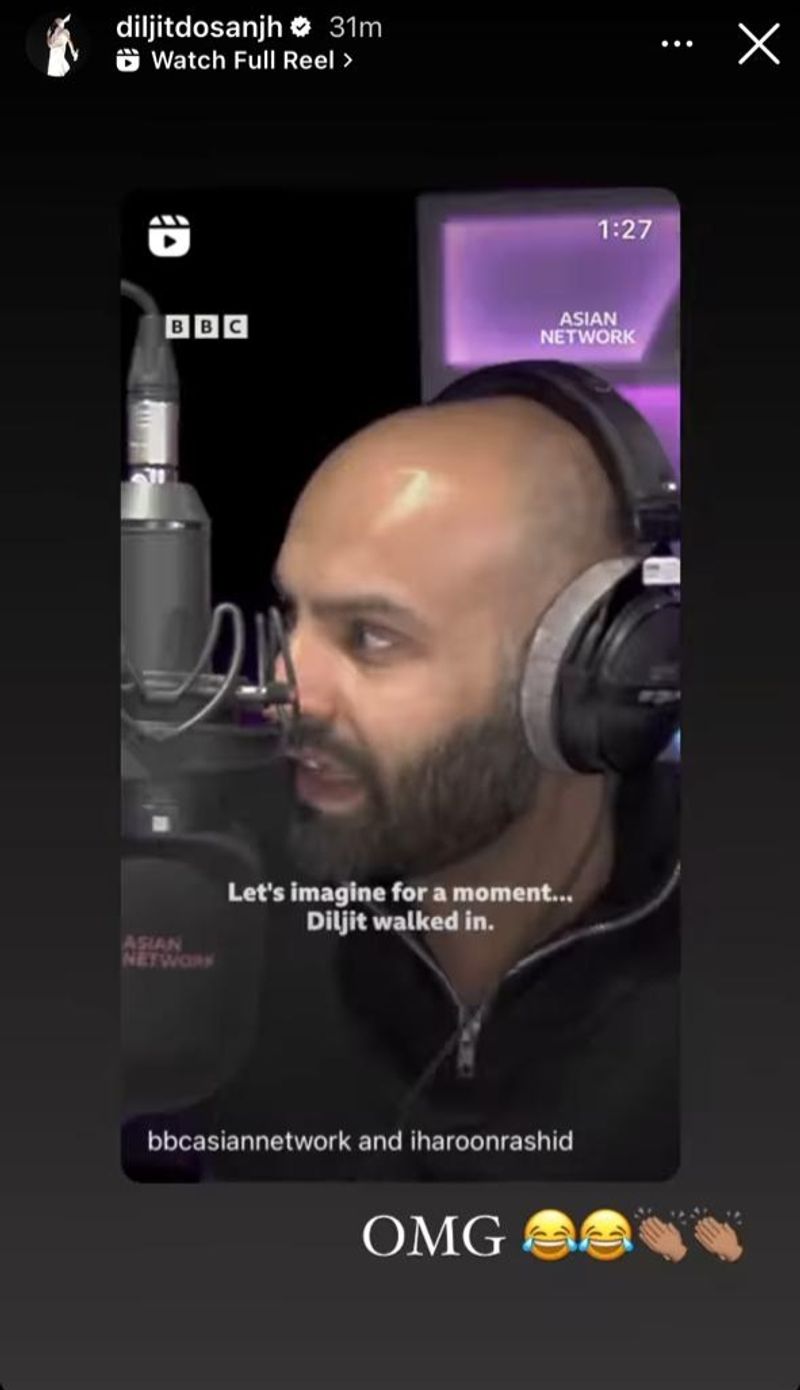 Diljit Dosanjh on the work front
Diljit Dosanjh's next film will be Imtiaz Ali's Chamkila, which portrays the hidden true tale of Amar Singh Chamkila, the iconic Punjabi musician who rose to stardom in the 1980s with his strong songs. Tragically, he was murdered at the age of 27. Chamkila is still regarded as one of Punjab's finest performers, having earned enormous success as a best-selling artist.
Also Read: Shahid Kapoor reveals about THIS mishap while shooting for 'Taal' song; know details
Diljit Dosanjh has stated that playing the principal character of Chamkila has been a really difficult experience. Diljit has also stated that he considers it an honour to have offered his voice to Rahman's music and hopes that his performances have done the maestro's vision justice.
Last Updated Jun 9, 2023, 12:16 PM IST