Dev Anand: Zeenat Aman, Suraiya and other women in late actor's life
Dev Anand's 100th Anniversary: His love life encompassed three significant relationships as often reported - Suraiya, Kalpana Kartik, and Zeenat Aman, however Zeenat Aman had previously commented on her being unaware of the icon's emotions for her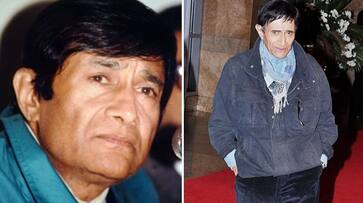 legendary Bollywood actor Dev Anand cherished deep and passionate relationships with three remarkable women. As we celebrate the 100th birth anniversary of this iconic star, let's take a closer look at his enduring connections with these three women: Suraiya, Kalpana Kartik, and Zeenat Aman.
Dev Anand, renowned for his romantic films and soul-stirring songs, was equally romantic in his personal life. He once candidly admitted in 2008 that he was "always in love," although this did not necessarily imply constant romantic involvement with women. Instead, it signified his ever-romantic disposition. Dev Anand's love life was marked by three significant relationships:
1. Suraiya: Dev Anand's first love was Suraiya, with whom he worked in films during the 1940s. Their on-screen chemistry translated into a passionate real-life affair. The sparks reportedly flew when Suraiya fell into a river during the filming of a song, and Dev Anand heroically rescued her. Despite the opposition of Suraiya's grandmother due to religious differences, they continued to meet and even contemplated elopement. Regrettably, societal pressures led them to part ways, and Suraiya remained unmarried until her passing at the age of 74. Dev Anand candidly recounted his first love in his autobiography, "Romancing with Life."
2. Kalpana Kartik: Following his separation from Suraiya, Dev Anand found love again with his co-star Kalpana Kartik, who appeared alongside him in the film "Baazi." They tied the knot in 1954 and had two children together, a son named Suneil Anand and a daughter named Devina. Despite rumors of separation, Kalpana clarified that they remained deeply connected, describing Dev as a caring husband and father. She fondly remembered him even after his passing, emphasizing that he lived on in her heart.
3. Zeenat Aman: Dev Anand's third significant romantic interest was Zeenat Aman, whom he fell in love with while working on the film "Hare Rama Hare Krishna." In his autobiography, "Romancing With Life," he recounted his feelings for Zeenat, although he never officially proposed to her. He chose a special and romantic venue, the Rendezvous at the Taj, to make his confession, but he refrained from doing so after realizing that Zeenat admired Raj Kapoor. However, Zeenat later claimed that she had no prior knowledge of Dev's feelings for her.
ALSO READ: RRKPK: Karan Johar reveals his facination with infidelity; throws light on Dharmendra, Shabana Azmi's track
ALSO READ: The Archies: Zoya Akhtar on what to expect from Suhana Khan, Khushi Kapoor's debut
Last Updated Sep 26, 2023, 10:31 AM IST