Bigg Boss season 10: Chikkaballapur MLA Pradeep Eshwar exits Bigg Boss amidst controversy
Chikkaballapur MLA Pradeep Eshwar's short-lived stint on Bigg Boss sparked criticism and memes. His quick exit and reasons for participation drew backlash, with opposition parties calling for his suspension, while social media questioned his motives and the feasibility of his charitable claims.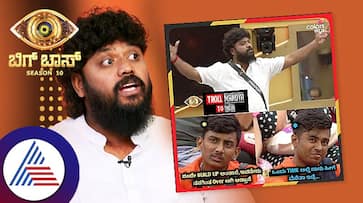 Chikkaballapur MLA Pradeep Eshwar's brief term in the Bigg Boss house has come to an end, sparking both surprise and criticism. Pradeep had entered the reality show as a contestant but returned on the same day he joined. Initially, it was expected that he would stay in the house for an extended period, but it turned out to be a short-lived appearance.
The MLA faced backlash in the political arena, with opposition parties calling for his suspension. Social media was abuzz with hundreds of memes and criticisms, questioning his motives for participating in the show. Some accused him of using it to boost his image in his constituency.

Bigg Boss season 10: New and spacious residence surpasses all other Bigg Boss houses
Pradeep Eshwar defended his participation by claiming that he entered Bigg Boss for a charitable cause, intending to donate the prize money to fatherless children. However, this explanation didn't escape criticism, with some questioning the feasibility of raising substantial funds in a single day on the show.

Bigg Boss season 10: Drone Pratap seen on Bigg Boss stage, will he enter house?
Meanwhile, another contestant on the show, Rakshak, who has also faced trolling, asserted his skills in making bullets and drones. Memes featuring both Rakshak and MLA Ishwar Pradeep went viral on social media platforms.
The sudden exit of Pradeep from the show has left many speculating about the true reasons behind his departure. Some believe it may be a response to the trolling he faced during his brief stay. Dr. K. Sudhakar, a former minister, expressed his disapproval of an MLA participating in Bigg Boss, stating that it had brought negative attention to the Chikkaballapur constituency.
Last Updated Oct 10, 2023, 12:00 PM IST