Bigg Boss season 10: New and spacious residence surpasses all other Bigg Boss houses
Bigg Boss Season 10 in Colors Kannada introduces a spacious and novel house, covering 12,000 square feet, surpassing other versions. Fresh challenges and games await with 16 new contestants. The show premieres today at 6:00 PM near Bengaluru.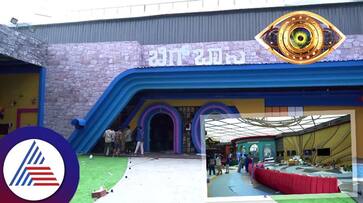 The highly anticipated Colors Kannada Bigg Boss show season 10 is set to kick off today, October 8, 2023, at 6:00 PM. This season promises a fresh and exciting twist, with one of the key highlights being the introduction of an entirely new house.
Unlike the familiar Bigg Boss house from previous seasons, this new house is not only novel in design but also remarkably spacious. Located on the outskirts of Bengaluru near Dodda Alada Mara, the house covers a sprawling 12,000 square feet. This official claim by Colors Kannada suggests that it surpasses the size of Bigg Boss houses in other language versions.

Bigg Boss season 10: Drone Pratap seen on Bigg Boss stage, will he enter house?
Preparations for Bigg Boss Season 10 are in full swing, with the new house boasting a vibrant and colourful design. Along with the familiar games, viewers can look forward to fresh challenges and games that are set to debut this season, adding to the excitement.
With 16 new contestants about to enter this new house, the anticipation is real. Today evening at 6:00 PM, fans will finally discover who will be a part of this exciting season. Get ready to tune in and enjoy the latest instalment of Bigg Boss.
Last Updated Oct 8, 2023, 4:10 PM IST