'The Family Man' fame Manoj Bajpayee's mother Geeta Devi breathes her last at 80
It is a sad moment for the award-winning actor and his family today. The national award-winning Bollywood star Manoj Bajpayee's mother, Geeta Devi is no more. The actor's mother left for the heavenly abode. She was 80 years old.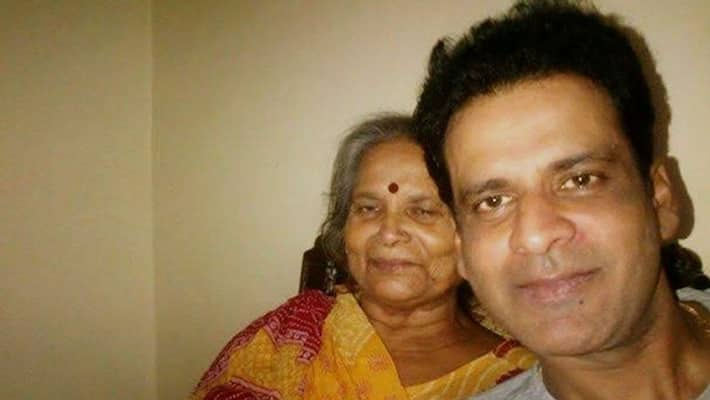 While 2022 we lost many great personalities, which shook the foundation of our Indian film industry. It is also the same scenario when any actor's mother or father passes away. In this ongoing bandwagon, another prominent name of B-town has joined in. Best known for his stellar performances in countless Bollywood films and also acing the OTT world, The Padmashri award-winning Bollywood icon, Manoj Bajpayee's mother, Geeta Devi, has passed away.
ALSO READ: Deepika Padukone is back as Meenamma for Rohit Shetty's 'Current Laga Re', and fans are in a frenzy
It is indeed saddening news for the ardent fans of the actor who always get captivated by his performances on screens, whether in films or in the OTT world. The Zubeidaa fame B-town star's mother passed away on Thursday morning, December 8, 2022. She was eighty years old. 
Reports reveal that actor Manoj Bajpayee's mother was not keeping well for the past twenty days. 
She got admitted to Max Pushpanjali Hospital in Delhi. In the hospital, she breathed her last. Manoj is one of the six children that his late mother, Geeta Devi, had. She is currently survived by her three sons, and three daughters.
The actor's spokesperson in his quote to a leading digital entertainment portal shared, "Sir's mother was admitted to a hospital in Delhi for over a week, she passed away this morning." It is reported that she was showing improvement in health in the past few days but her condition deteriorated on Wednesday night. Manoj was with her. The Family Man actor lost his father in October of last year."
At the time, Manoj Bajpayee took to his official Twitter handle and wrote a tweet. His tweet read, "Thank you all for sending prayers and love on the sad demise of my father who was the sole reason and support for me to venture on such a difficult journey which got me everything that I dreamt of!! Eternally grateful to you all."
ALSO READ: Life in a Metro sequel 'Metro In Dino' announced with Sara Ali Khan and Aditya Roy Kapoor in leading roles
Work-wise, it is true that Manoj has impressed his ever-growing fanbase with some of his projects. These include the hit series The Family Man and Dial 100. He also won fans over with his performance with Ray. Currently, the actor has several projects in the pipeline. These include Despatch, Bandaa, Gulmohar, and Joram to release. He also has an untitled film with Ram Reddy co-starring Deepika Dobriyal.
Last Updated Dec 8, 2022, 4:54 PM IST