'I have accepted Islam... ' Rakhi Sawant converts after marriage with Adil Khan Durrani
In a recent interview with a renowned entertainment publication, Rakhi Sawant opened up on accepting Islam after marriage to her husband, Adil Khan Durrani.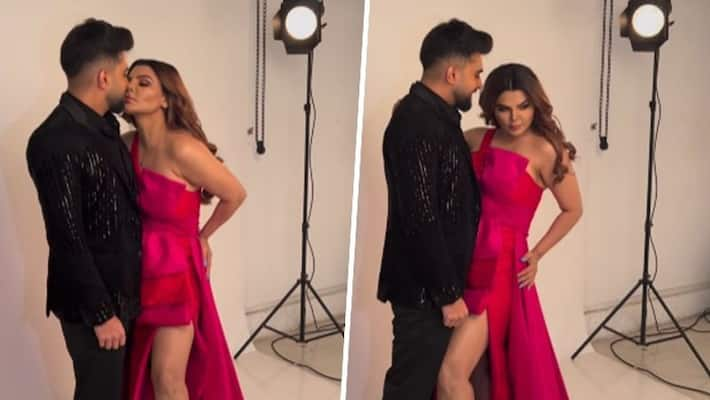 Rakhi Sawant, a fiercely controversial public figure that went through countless personal troubles since the beginning of 2023, was glad when her lover Adil Khan Durrani approved their wedding to the media and public. However, it feels that many would not let Rakhi and her husband live their private life scot-free. Currently, Rakhi is seeking solace from her problems. She is also feeling the heat of the social media trolls and users bashing her constantly. More so, ever since her marriage got revealed in last week officially.
Many right-wing social media users believe Rakhi Sawant surrendered to Love Jihad. Negative comments have flooded renowned TV personality Rakhi Sawant and her husband's Instagram profiles. While many have congratulated the couple, others discussed the 'Love Jihad' in the comment section. When Rakhi Sawant, in a recent interview, was questioned about the Love Jihad scandal, she declared that she did not know about meaning of the word Love Jihad. She only knows the concept of love. There is nothing in between Adil's acceptance of her and her acceptance of her husband.
ALSO READ: Kartik Aaryan leases Shahid Kapoor's sea-facing apartment Juhu apartment, for THIS much monthly rent
She said, "Pehli baat mujhe pata hi nahi, Love Jihad hota kya hai.  What is Love Jihad. I know Love. Hum jaat paat ko nahi maante. Inhone mujhe qabool kiya hai. Maine inko qabool kiya hai. Humare beech me religion nahi hai."
Rakhi also added, "Haan inhone nikaah kiya hai. Meine nikaah kiya hai. Definitely, inhone ne mera naam Fatima rakha hai. Isse mein qabool karti hu. Meine islam qabool kiya hai. Mein isse qabool karti hu. Meine mere husband ko paane ke liye, jo mein kar sakti thi, mera pyaar paane ke liye wo sab meine kiya hai." In a recent interview with a renowned entertainment portal, she admitted to joining Islam. Rakhi stated that this is why they married in a Nikah ceremony and followed all of its rituals. The actress has also revealed that she got renamed Fatima, which she gladly accepts.
On May 29, 2022, the controversial couple married. Rakhi Sawant announced this approximately seven months later on Instagram by posting photos and videos from their Nikah Ceremony. Since then, the couple got surrounded by paparazzi and photogs.
ALSO READ: 'Rakhi Sawant arrested' says Sherlyn Chopra in her latest tweet; Is newly wed in trouble?
Last Updated Jan 19, 2023, 5:01 PM IST