Asia Cup 2023: Venue change uncertainty; Colombo vs Hambantota amid weather worries
The Asian Cricket Council's (ACC) decision to relocate the Asia Cup 2023 from Colombo to Hambantota has hit a temporary pause, leading to uncertainty among players about the Super 4 ties' venue. As concerns over heavy rain prevail, the ACC is reconsidering the original plan of hosting the tournament in Colombo.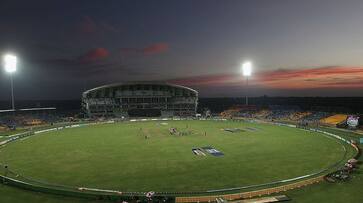 The plans for relocating the Asia Cup to Hambantota have been put on hold, and there remains uncertainty among players regarding the venue for the Super 4 ties. The Asian Cricket Council (ACC) has had a change of heart and is now considering hosting the matches in Colombo instead. The original plan to move the tournament to Hambantota has been temporarily suspended, and efforts are ongoing to determine if the initial schedule, with matches in Colombo, can still be followed.
As per the latest information from the ACC and Sri Lanka Cricket, the organizers are exploring the possibility of holding the Colombo leg of the championship as originally intended. This decision comes despite concerns about heavy rain in the capital city due to prevailing weather patterns on the island. However, there are indications of improved weather conditions based on current forecasts.
The Indian team arrived in Colombo on Tuesday, experiencing bright and sunny weather upon check-in at the Taj Samudra Hotel. Official confirmation of the schedule is pending, but the team assumes that the matches will take place in the capital. A final decision is expected within the next two days, during which the team has no scheduled practice sessions.
Colombo is set to host six games, including the final on September 17. The first Super 4 game is scheduled for September 9, followed by an India-Pakistan clash on September 10. Three more games are planned for September 12, 14, and 15 leading up to the final. This development follows criticism from Jay Shah, the secretary of the Board of Control for Cricket in India (BCCI) and president of ACC, and Najam Sethi, the former President of the Pakistan Cricket Board (PCB), regarding the Asia Cup schedule.
Also Read: ODI World Cup 2023: Team India's 15-member squad for mega event announced; check complete list
Shah stated that the decision-making process prioritized the players' well-being and the sport's overarching interests, emphasising the goal of achieving a competitive and successful tournament while ensuring team readiness for the ICC Cricket World Cup 2023.
Sethi, on the other hand, questioned the decision and venue choices, suggesting that Sri Lanka's selection was problematic and that alternative options were not considered. Shah responded by explaining that playing One-day matches in the UAE in September posed potential risks of player fatigue and injuries right before the World Cup, leading to the preference for hosting the Asia Cup in Sri Lanka in the One-day format.
Also Read: ODI World Cup 2023: Quinton de Kock announces ODI retirement post the marquee event
Last Updated Sep 5, 2023, 9:28 PM IST