Budget 2023 expectations: National Logistics Policy implementation, tax sops for manufacturing sector and more
The logistics sector has sought substantial tax benefits, incentives and correction in inverted duty structure in the much anticipated Union Budget 2023.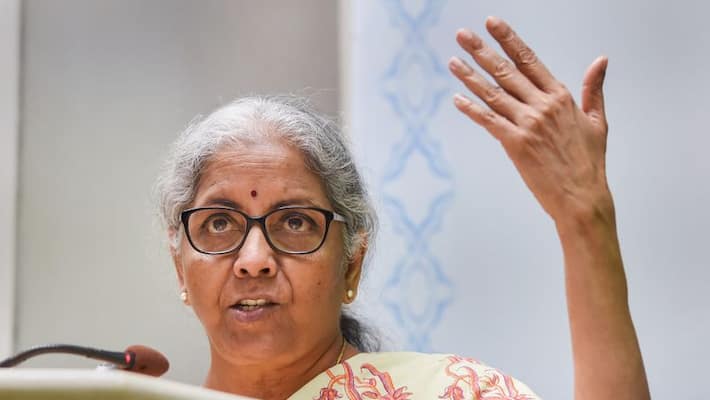 The upcoming Union Budget 2023 will be the last full-year budget ahead of the 2024 Lok Sabha elections for the Narendra Modi government. The logistics sector has sought substantial tax benefits, incentives and correction in inverted duty structure in the much anticipated Union Budget 2023.
Union Budget 2023: Auto industry's wishlist for FM Nirmala Sitharaman
Zaiba Sarang
Co-founder, iThink Logistics
"Logistics is one of the most competent industries in the world, to the point where it is regarded as the foundation upon which all other businesses are built. As a result, when discussing budget allocation, we must recognise how critical it is to not only invest in this sector but also to ensure that our investments are directed toward areas that truly matter. 
"Logistics is one of the unorganized industries, so we should anticipate investments in activities that will make it more organized. PM Gati Shakti, for example, has focused on seamless multimodal connectivity to enable smooth operations. 
"We can anticipate the implementation of the National Logistics Policy, which will reduce the cost of GDP from 14 per cent to single digits. As we all know, logistics is one of the world's largest carbon-emitting sectors; there has been discussion about investing in making this sector carbon-neutral by using less carbon-emitting fuels, electric scooters, and other similar technologies. On top of that, we can expect Rs 2 lakh crore in investments in port infrastructure to alleviate logistics inefficiencies.
"Overall, we can predict that 2023 will be the year when the logistics industry reaches its full potential."
Also Read: 'Support for hybrid and low emission vehicles in Budget 2023 would be great'
Shreegopal Kabra
MD & Group President, RR Kabel
India is looking to grow into a 5-10 trillion dollar economy and is on its way to becoming the global powerhouse by 2024-25. The government's commitment to WTO and signing many FTAs has allowed the country to continue to upscale the export business. 
"We believe that the government will consider correcting the inverted duty structure across sectors impacting domestic manufacturing, as muted external demand affects India's exports and current balance.
"With PM Gati Shakti and National Logistics Policy in play, India is paving its way to becoming a global manufacturing hub as well. As the sector is on a growth trajectory, we believe that the upcoming Union Budget will prioritize giving substantial tax benefits to the manufacturing sector and incentives for promoting 'Make In India' initiatives.
"As the government has already given tax relief to corporates, we expect the manufacturing sector to be given at least 50% concession on income tax. The tax relief given to partnership companies, LLPs and individuals will lead to more disposal of liquidity that will, in turn, increase the purchasing power and aid in the economy's growth.
"Lastly, I believe the upcoming Union Budget will help with the overall GDP and create more demand and job opportunities in the wires and cables industry."
Also Read: Budget 2023: 'Government has been very kind to the EV sector'
Vidit Aatrey
Founder & CEO Meesho
"Budget 2023 gives our visionary government an opportunity to put our MSMEs in the fast lane, building on its proactive efforts to transform the small business economy. First, the government can bolster working capital for e-commerce suppliers by lowering GST on input services like logistics and facilitating refunds of accumulated input tax credits. Over April-November 2022, over 2.9 lakh sellers on Meesho dealing in products that attract less than 18 per cent GST saw input tax credit accumulation of Rs 265 crore.
"Second, expediting the implementation of GST relaxation norms for small online businesses will allow millions of them to realize their full potential. Further, with the National Logistics Policy bringing down costs for the ecosystem and strengthening distribution networks, the government could leverage the unmatched reach of India Post and Indian Railways to help our MSMEs meet rising e-commerce demand from small towns and villages in a fast and reliable manner, thereby boosting their competitiveness."
Last Updated Jan 31, 2023, 8:07 AM IST