Union Budget 2023: Auto industry's wishlist for FM Nirmala Sitharaman
Asianet Newsable reached out to few stakeholders in the Auto sector to understand their expectations from Union Budget 2023. Here is what they had to say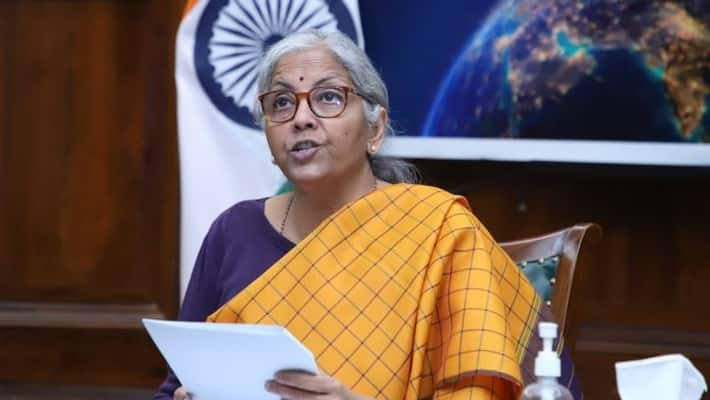 Union Budget 2023 will be the last full-year budget for the Narendra Modi government ahead of the 2024 Lok Sabha elections and sectors like auto and electric vehicles have a number of expectations from the Finance Ministry. At the same time, Finance Minister Nirmala Sitharaman has the task of maintaining the growth tempo and keeping the fiscal deficit and inflation in check.
Also Read: 'Support for hybrid and low emission vehicles in Budget 2023 would be great'
Asianet Newsable reached out to a few stakeholders in the Auto sector to understand their expectations from Union Budget 2023.
Siddharth Surana
Director, RSM India
"As India is looking to provide a fillip to manufacturing by announcing various schemes such as Make in India and Production Linked Incentives Scheme, the auto and auto ancillary industry is certainly on the radar. The government's focus has been on import substitution and export promotion through Free Trade Agreements with large and lucrative markets. The RoDTEP scheme, which is more WTO compliant and replaces the MEIS Scheme, also offers various incentives by using the remission model.
"The industry consensus is that the rates mentioned in the RoDTEP scheme for automobiles and auto components are lower than the MEIS scheme and, therefore, need to be revisited. We are expecting that the entitlements under the RoDTEP Scheme may be enhanced.
"As the automobiles industry has taken its big move towards bringing in electrically operated vehicles into the market and considering the segment being novel, and at an evolving stage, the EV makers optimistically expect support from the government in the form of reduction in import duties on raw materials and a uniform GST rate of 5 per cent on spare parts utilised in the manufacturing of electric vehicles. 
"Presently several components are taxed at 18 per cent and some even at 28 per cent, and this is creating an inverted duty structure putting stress on working capital for this nascent and buoyant sector. It is also a matter of debate that despite the eco-friendly nature of these vehicles, they are being taxed at the same slab as that of other automobiles such as petrol and diesel cars. 
"Presently, the tax rate on these vehicles (and on several auto components) is 28 per cent, and Compensation Cess is also being levied. We expect that considering sustainable development is an agenda of the government, the rate structure and compensation cess levy on electric vehicles may be addressed in the Budget.
"One of the other issues that the EV industry is facing in India is the lack of infrastructure to charge these vehicles. It is expected that the Finance Ministry may announce certain incentives on Customs as well as GST front to accentuate the infrastructure creation for such electric vehicles." 
Gaurav Rathore
Co-founder, EVeez 
"With Fame II subsidy drawing to a close, a key expectation from Budget 2023-24 is a newer and broader FAME III to be introduced which has at least five times the targets of FAME II. In addition, it must also include electric vehicles which are currently sold without a battery and which rely on battery swapping networks so that EV adoption (especially by commercial fleet operators and logistics companies) through newer operating models like electric mobility as a service (eMaaS) can be accelerated.
"Secondly, it is imperative that financing of EVs be brought under the ambit of Priority Sector Lending (PSL); primarily as upcoming EV businesses encompass two sectors under PSL i.e. renewable energy and MSMEs. Public and private sector banks have generally been slow to finance EVs for business and commercial use, and bringing this under PSL will accelerate EV adoption to a critical mass of the population."
Mukesh Taneja 
Co-founder & CEO, GT Force 
"While multiple regulations for the auto industry are anticipated in the upcoming Budget, the central emphasis should, however, remain on the evolving electric vehicle space, given its potential to decarbonize India's transportation industry. As the EV sector may witness yet another volatile supply chain disruption if the key markets experience a downturn, so we highly await calculated EV-friendly policies in Budget 2023 that can aid in maintaining the industry's ongoing solid growth momentum." 
Rajesh Saitya
Co-founder & COO, GT Force
"A crucial necessity for EV penetration is to facilitate a vast system of charging points; thus, there is also a massive need to mandate the installation of EV charging points in all existing and upcoming housing estates and commercial properties. Moreover, we are optimistic that the FAME II subsidy will be extended well beyond 2024 in order to maintain consumer demand and accelerate EV implementation beyond metro cities."
Sitharaman will present Union Budget for 2023-24 in the Lok Sabha on February 1. 
Also Read: Budget 2023: 'Government has been very kind to the EV sector'
Last Updated Jan 31, 2023, 8:07 AM IST