US sexual abuse case: Buckingham Palace strips Prince Andrew of all military titles
The move comes a day after a judge gave the go-ahead for trial to commence in a sexual abuse civil lawsuit.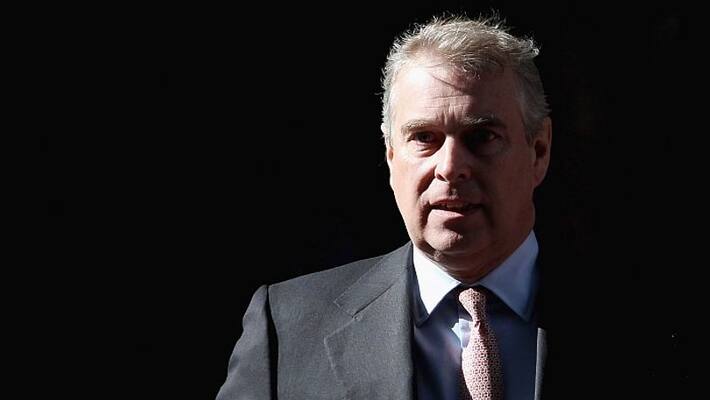 United Kingdom's Prince Andrew has been stripped of all his military titles as he faces a civil sex abuse trial in the United States. The move comes a day after a judge gave the go-ahead for trial to commence in sexual abuse civil lawsuit. The BBC quoted royal family sources as saying that Prince Andrew would also stop using 'His Royal Highness' in an official capacity and his roles will be distributed among royal family members.
The lawsuit has been filed by a woman who has alleged that Prince Andrew sexually assaulted her when she was 17. The British royal family member has repeatedly denied the charges. The victim has alleged in a civil case filed in New York that Prince Andrew assaulted her after she was trafficked by child rapist Jeffrey Epstein. A decade ago, Prince Andrew had made headlines after a series of damaging revelations about him had surfaced, which included his links with Epstein.
US District Judge Lewis A Kaplan had on Wednesday refused to dismiss the civil case against Prince Andrew while rejecting the contention made by his lawyers. The lawyers argued that the lawsuit should be quashed at an early stage because of an old legal settlement she had with Epstein, who, she claims, arranged sexual encounters with Prince Andrew.
Justice Kaplan observed that the settlement of $500,000 between Epstein and the victim did not involve the British royal and thus did not bar a suit against him now. Among the documents submitted in court is a photograph from 2001 that shows Prince Andrew with his arm around the waist of the then 17-year-old victim. 
The victim claimed that Epstein and his longtime companion Ghislaine Maxwell forced her into sexual encounters with him in 2001. She further alleges that she was sexually abused by Andrew at multiple locations, including Maxwell's home in London, Epstein's New mansion in York and his estate in the Virgin Islands. However, the lawyers contended that the royal family member never sexually abused or assaulted the victim and that strongly denied the false accusations levelled by her. 
Also Read: Explained: Why Russia may not annex Ukraine's Donbas region
Also Watch: After half a century, Turkmenistan wants to close 'Gates of Hell' blazing crater
Last Updated Jan 13, 2022, 11:50 PM IST