Jeff Bezos to be world's first trillionaire; 11 including Mukesh Ambani to enter trillion dollar club: Report
'Despite losing an estimated $38 billion as part of his recent divorce, Jeff Bezos is still by far the world's richest person and his net worth has grown by 34% on average over the last five years, which could potentially see him become the world's first trillionaire as early as 2026, at which point he'll be aged 62,' Comparisun said
Bengaluru: Amazon founder Jeff Bezos is set to become the world's first trillionaire, at the age of 62 years, a new study has claimed. Also, it stated that India's richest man Mukesh Ambani will join the trillionaire club in 2033.
A research by Comparisun, which helps small and medium-sized businesses, listed out the names of 11 people who will enter "The Trillion Dollar Club". Bezos will be the first person to make it to the list in 2026.
Also read: Amazon hires 1 lakh people amid coronavirus crisis
Amazon boss Bezos is currently the world's richest man with a net worth of  $143.9 billion, according to Forbes.
"Despite losing an estimated $38 billion as part of his recent divorce, Jeff Bezos is still by far the world's richest person and his net worth has grown by 34% on average over the last five years, which could potentially see him become the world's first trillionaire as early as 2026, at which point he'll be aged 62," Comparisun said.
Also read: Reliance Industries announces pay cuts
"While he might have to wait a couple of extra years, Facebook founder Mark Zuckerberg could gain trillionaire status at a younger age than Bezos, as his current rate growth would see him worth $1 trillion aged 51.
"Of the 25 individuals we analysed, only eleven realistically have a chance of becoming a trillionaire during their lifetime, based on their recent rate of wealth growth," it added.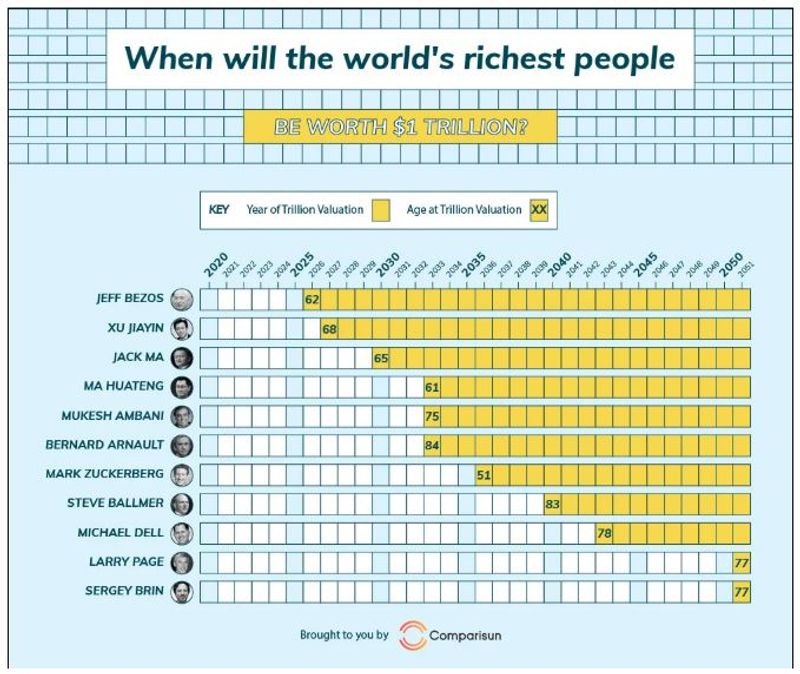 Trillion dollar club as predicted by Comparisun
Talking about the methodology applied, it said, "We analysed the market capitalization of the 25 highest valued companies on the New York Stock Exchange according to Macrotrends, as well as the net worth of the richest 25 people in the world, according to Forbes, in both cases taking the last five years of data (as of September 16th). 
"For both, we then calculated the average yearly % growth over the last five years and applied this rate of growth for each future year to try and predict how the value will change."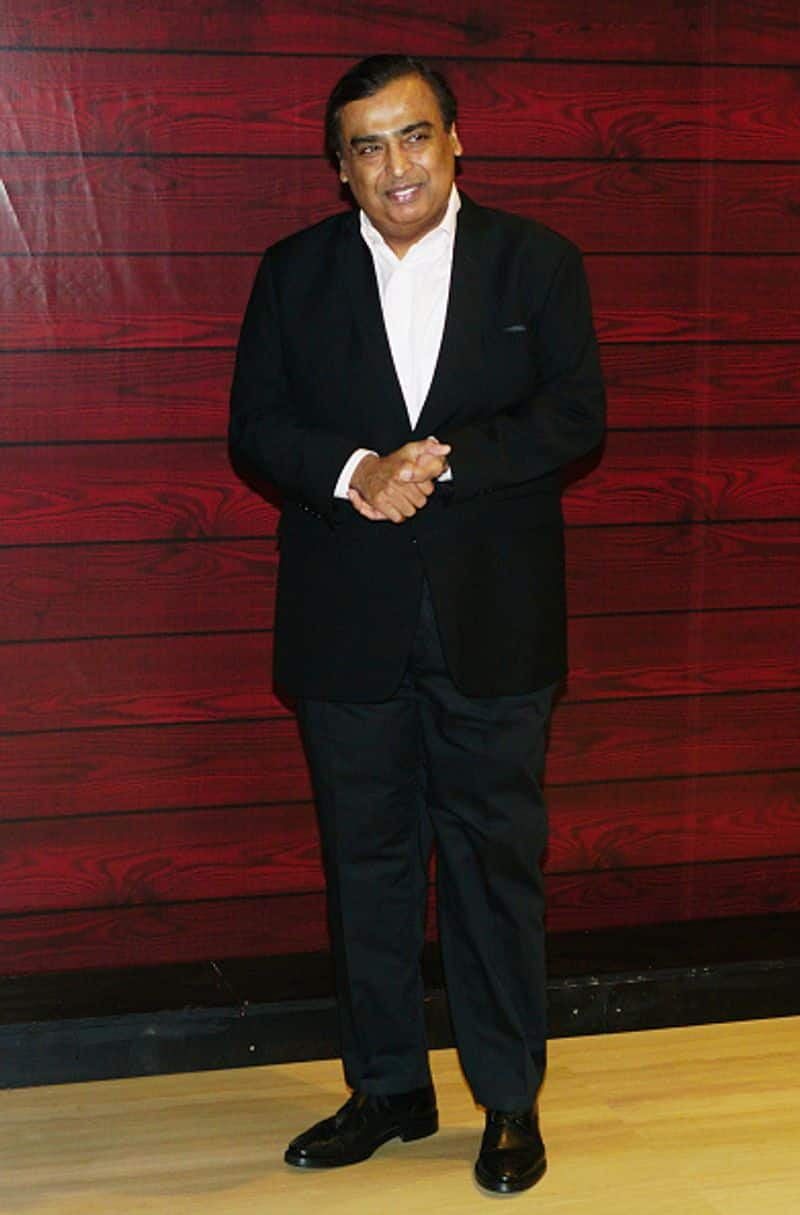 Indian business tycoon Mukesh Ambani will be aged 75 when he will become a trillionaire in 2033, according to the study.
The second person after Bezos to enter the trillionaire club would be China's real estate tycoon Xu Jiayin. He is set to be a trillionaire in 2027. The Comparisun trillionaire club has listed 11 names, until 2051.
Last Updated May 15, 2020, 2:06 PM IST