Ivory-billed woodpecker, 22 other birds, fish and species to be declared extinct
It's unusual for wildlife officials to give up hope on a plant or animal, but government scientists say they've exhausted all efforts to find these 23.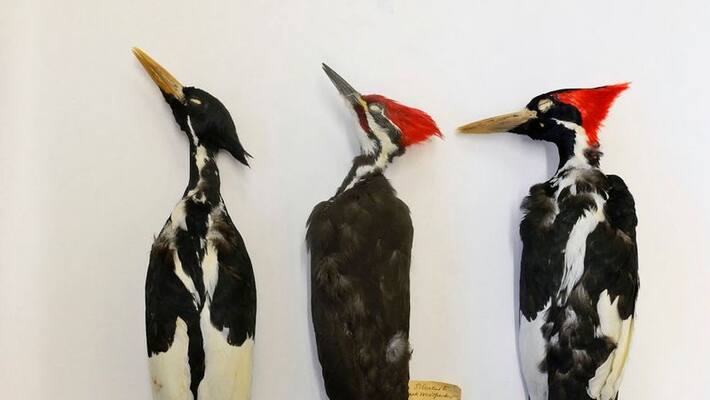 The magnificent ivory-billed woodpecker, as well as 22 other birds, fish, and other species, have been declared extinct by the United States government. It's uncommon for wildlife authorities to abandon hope on a plant or animal, but government experts claim they've exhausted all efforts to locate these 23. They also warn that climate change may make such disappearances more prevalent in addition to other stresses, as a warmer globe increases the threats faced by vulnerable plants and species.
The ivory-billed woodpecker is one of the most well-known species that the US Fish and Wildlife Service will declare extinct on Wednesday. It vanished with a vengeance, making unverified sightings in recent decades that sparked a frenzy of ultimately futile hunts in the marshes of Arkansas, Louisiana, Mississippi, and Florida. Like the flat pigtoe, a freshwater mussel in the southern United States, others were recognised in the wild just a few times and never seen again, implying that by the time they acquired a name, they were extinct.
Also Read | New predator dinosaur species, 'one who causes fear', discovered
Too much development, water pollution, logging, competition from alien species, birds slaughtered for feathers, and animals seized by private collectors are among the causes of the disappearances. Humans were the ultimate cause in each case.
When they were added to the endangered species list in the 1960s, all 23 were thought to have only a slim chance of survival. Since the Endangered Species Act was signed into law in the near half-century, only 11 species have been removed due to extinction. The statement on Wednesday kicks off a three-month public discussion process before the species status modifications are finalised. Around the world, 902 species have been identified as extinct. Because some are never properly recognised, the true number is likely to be substantially higher. Many scientists warn that the world is in a "extinction crisis," with flora and fauna disappearing at a rate 1,000 times faster than in the past.
Also Read | Watch: Mandarin duck spotted in Assam nearly after 120 years; rare sight amazes netizens
According to the group's Craig Hilton-Taylor, the International Union for Conservation of Nature, a Swiss-based organisation that tracks extinctions worldwide, is not listing the ivory-billed woodpecker as extinct because the birds may still exist in Cuba.
Last Updated Sep 29, 2021, 10:01 PM IST