George Floyd protests: 'Keep your mouth shut', Houston police chief tells US President Trump
'Please, if you don't have something constructive to say, keep your mouth shut'. This is what Houston Police Department's (HPD) chief Art Acevedo has asked US President Donald Trump to do amid protests over George Floyd's death in police custody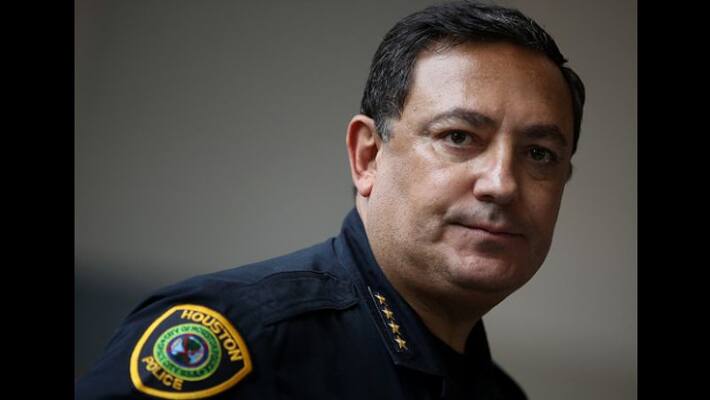 Houston: Amid violent protests across the US over the death of a black man in police custody, Houston Police Department's (HPD) chief Art Acevedo has asked the American President Donald Trump to "keep his mouth shut".
On May 25, George Floyd died in police custody in Minneapolis after one of the police officers kneeled on his neck. The video of police officer Derek Chauvin kneeling on Floyd's neck went viral. Chauvin has been arrested and charged with murder.
Also read: Trump takes shelter in White House bunker amid protests
Speaking to CNN on Monday (June 1), Houston police chief Acevedo said it was not about "dominating" protestors but to winning the hearts of them. He urged Trump to show leadership.
Photos: Minneapolis burns as protests turn violent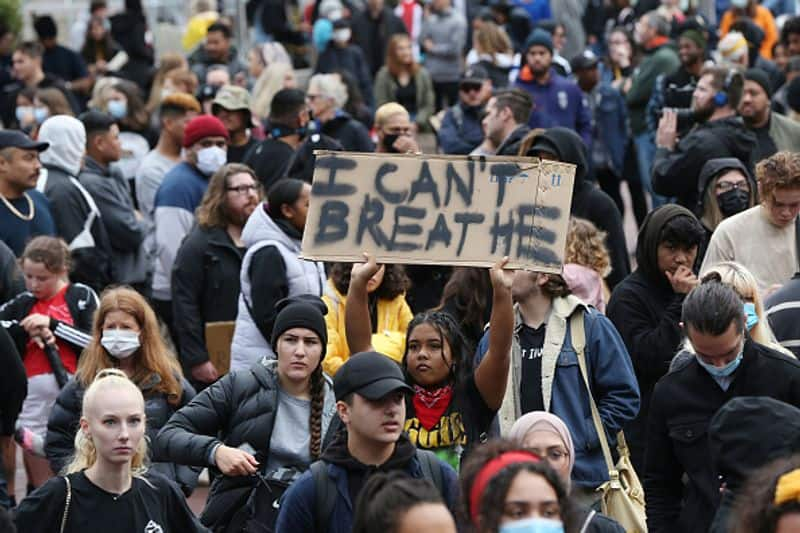 "Let me just say this to the President of the United States, on behalf of the police chiefs in this country. Please, if you don't have something constructive to say, keep your mouth shut. Because, you are putting men and women in the early 20s at risk. It is not about dominating. It is about winning hearts and minds and let us be clear," Acevedo told CNN when asked whether police should "dominate" and show they are not "weak".
According to CNN, Trump had a conference call with governors and told them that they are "weak" and asked them to "dominate".
Acevedo further said this was not Hollywood and lives were at risk.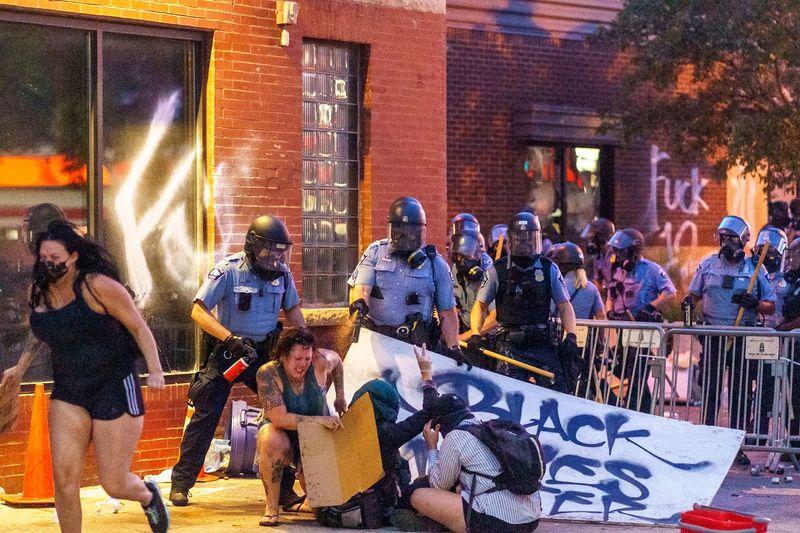 He said, "We do not want people to confuse kindness with weakness. But we don't want ignorance to ruin what we have got here in Houston and speaking from my colleagues across the country where their officers are being injured, community members are being injured.
"If you don't have something to say like Forrest Gump then don't say it because that's the basic tenets of leadership and we need leadership now more than ever and hurts me to no end because whether we vote for someone, don't vote for someone, it is still our president and it is time to be presidential and not try to be like you are on the 'Apprentice'. This is not Hollywood. This is real life and real lives at risk and I ask the American people to please join with the police. Stand together."
Last Updated Jun 2, 2020, 11:11 AM IST