Coronavirus: World War II veteran gets record 25,000 cards for 100th birthday after raising 27 million pounds
Captain Tom Moore will receive more than 25,000 cards on his 100th birthday. The World War II veteran is a national hero after raising more than 27 million pounds for NHS staff fighting the coronavirus (COVID-19) pandemic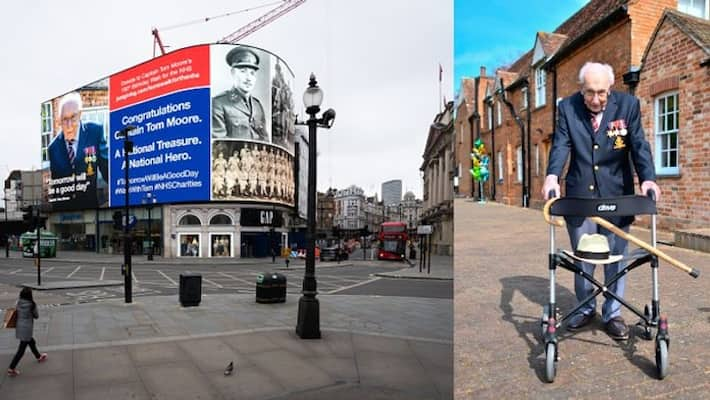 London: A World War II veteran, who served in India, has been sent more than 25,000 birthday cards. This happened after the 99-year-old became a national hero in the United Kingdom (UK) as he raised over 27 million pounds for the National Health Service (NHS) staff fighting the coronavirus (COVD-19) pandemic.
Captain Tom Moore, who will turn 100 on April 30, has been inundated with congratulatory messages on social media for his gesture towards NHS. He walked 100 laps of his garden at home to raise money online. He set out to raise just 1,000 pounds but has now crossed 27 million pounds.
Also read: Captain Tom Moore raises money for NHS
With a walking frame that has wheels, Captain Moore walked 100 lengths of the back garden (which is 25m in length) under lockdown in Buckinghamshire, England.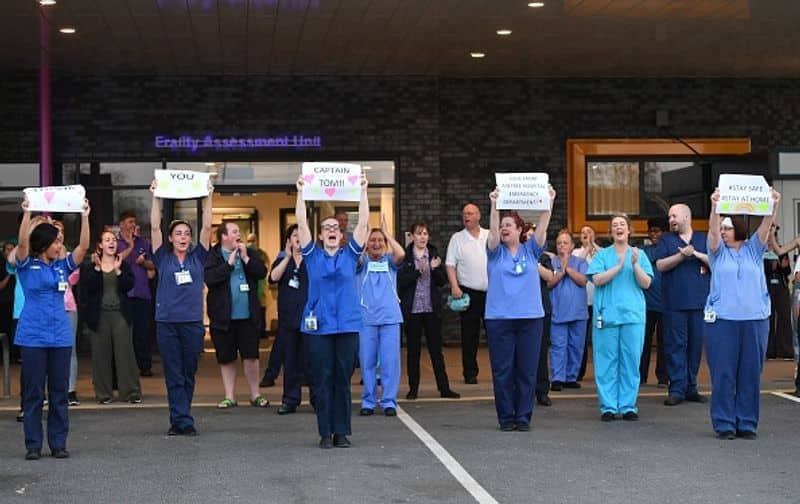 Ahead of his 100th birthday, the South Midlands Mail Centre has dealt with 25,000 cards, but that number could rise ahead of Capt Tom's birthday on April 30, BBC reported on Tuesday (April 21).
Also read: A 'kissing contest' during coronavirus pandemic
Centre's manager Stephen James was quoted as saying by the BBC, "None of the team has ever known one person receive so much mail."
"The Northampton-based mail centre, which deals with his post, has adapted equipment to deal with the number of cards. Staff have re-programmed sorting machines to re-route his mail into a dedicated collection box. At peak speed, the machines can process 40,000 pieces of mail an hour," the report said.
Former England cricket team captain Alastair Cook was the latest to pay rich tributes to Captain Moore. In a video message, Cook said, "Captain Tom Moore, Alastair Cook here. Happy birthday. Hope you have a fantastic day. I would like to congratulate you for raising such a huge amount of money for the incredible NHS. You are a shining example to our generation for what can be achieved through hard work, perseverance and a lot of determination. You make us proud to be English."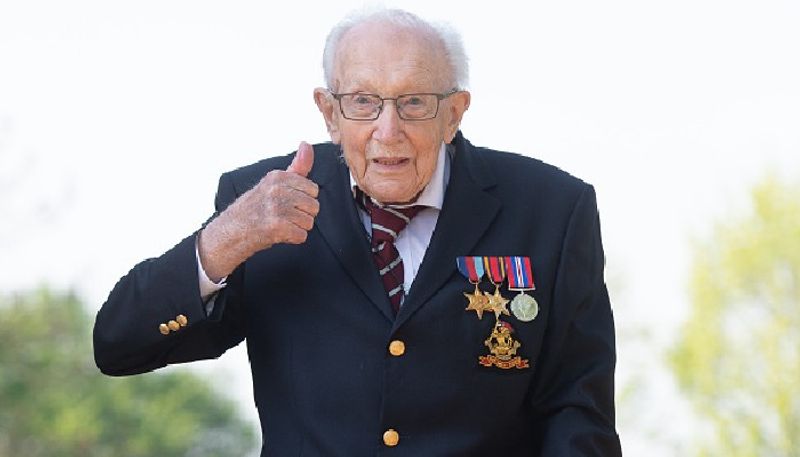 According to the online website where you can make donations, "Tom was born and brought up in Keighley, Yorkshire. He went to Keighley Grammar School and later completed an apprenticeship as a Civil Engineer. Tom went onto being enlisted in 8 DWR (145 RAC) at the beginning of the war, and in 1940 was selected for Officer training. He was later posted to 9DWR in India, and served and fought on the Arakan, went to Regiment to Sumatra after the Japanese surrender and returned to be Instructor at Armoured Fighting Vehicle School in Bovington."
Last Updated Apr 21, 2020, 6:00 PM IST