Australian minister fined for breaking coronavirus rules; police say 'no individual is above these laws'
In Australia, a minister has been fined for breaching coronavirus (COVID-19) rules. Police said no individual is 'above these laws'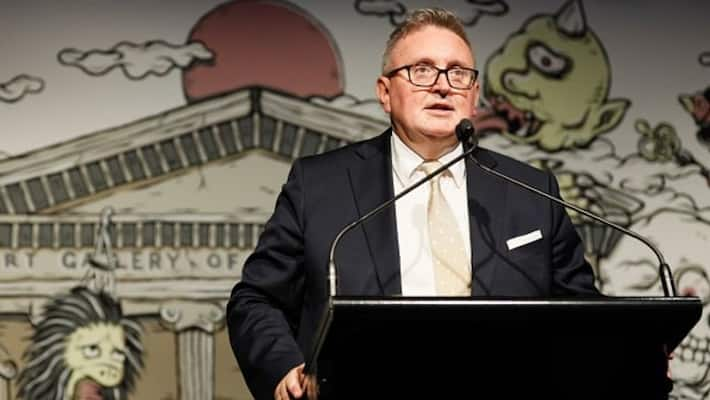 Sydney:
An Australian state minister has been fined $1,000 for breaching the novel coronavirus (COVID-19) pandemic restrictions.
New South Wales (NSW) arts minister Don Harwin violated the COVID-19 restrictions in the country after he travelled to his holiday home, local media reported.
Also read: You will be fined $5,000 if you spit, cough
He was staying on the Central Coast and not at his primary residence in Sydney, according to
mygc
website on Friday (April 10).
"Mr Harwin was this week caught out staying on the Central Coast instead of his primary residence in Sydney, despite pleas for people to stay away from regional areas. The Arts Minister had even made several trips back to Sydney for parliamentary business, medical appointments and to go shopping," the website reported.
Also read: Kolkata-born beauty queen works as doctor in England during coronavirus crisis
NSW police commissioner Mick Fuller said nobody is "above these laws". He was quoted as saying, "No one individual or corporation is above these laws – anyone suspected of breaching the orders will be investigated and if a breach is detected, they will be dealt with in accordance with the Act. On behalf of the community, I strongly urge those with information about breaches to contact police."
On Thursday (April 9), NSW government had announced that it will fine individuals who cough or spit on emergency workers. A record on-the-spot $5,000 fine will be imposed on violators.
"Foul acts like coughing and spitting, which can potentially spread COVID-19, pose a risk to public safety, so police won't hesitate to take action. The rules are clear and they apply to everyone, so if you decide to ignore a direction, you will be caught and you will receive a hefty fine and possibly a prison sentence," Fuller said.
In Australia, over 6,000 coronavirus cases have been reported and 54 have died. Across the world, more than 16 lakh people have tested positive for the virus and over 95,000 have lost their lives.
Last Updated Apr 10, 2020, 1:31 PM IST