Karnataka finds another Usain Bolt: Kambala runner Nishant Shetty surpasses Srinivasa Gowda
Creating a new record and overtaking Srinivasa Gowda who clocked 100 metres in 9.55 seconds, Nishant Shetty shattered the former's record by covering 100 metres in 9.51 seconds during Kambala race in Karnataka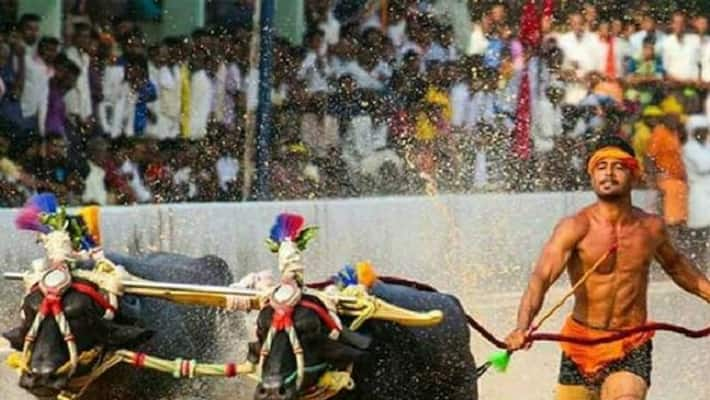 Mangaluru: After Srinivasa Gowda took India by storm and has been making headlines as Karnataka's Usain Bolt, now another Kambala runner Nishant Shetty in Karnataka has overtaken the former by completing 100 metres in 9.51 seconds and has thus broken the record held by Srinivasa Gowda.
Nishant recorded 143m in 13.68 seconds which if calculated for 100m, he clocks it in 9.51 seconds. His speed is faster than Srinivasa Gowda who recently clocked 9.55 seconds.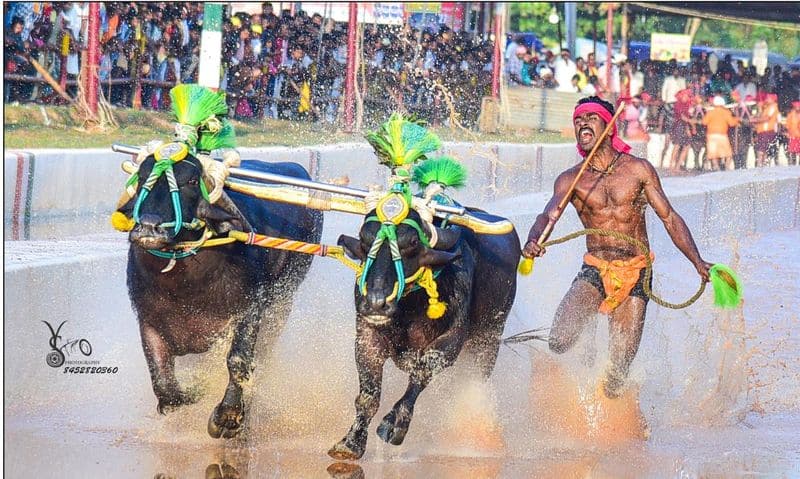 With this, four Kambala participants have joined the elite club of people who have completed 100 metres race in less than ten seconds. Their names are Iruvathur Anand (9.57 secs), Akkeri Suresh Shetty (9.57 secs), Srinivas Gowda (9.55 secs), and Nishant Shetty (9.52 secs).
Also read: This Karnataka man has run faster than Usain Bolt; check out his incredible record
On Sunday, Nishant Shetty from Bajagoli Jogibettu broke this record at Soorya-Chandra Jodukare Kambala at Venoor by covering 100 metres in 9.52 seconds.
In the semi-final of 'Hagga-Hiriya' section of the Kambala competition, Shetty who was in charge of the buffaloes owned by Hosabettu Gopalakrishna Bhat, covered 141 metres distance in 13.61 seconds, which is 9.52 seconds for 100 metres.
On Monday, Srinivasa Gowda was felicitated by the chief minister and the government granted him Rs 3 lakh as an award for his performance.
Srinavasa's stellar performance led sports minister Kiren Rijiju to ask SAI top coaches to conduct trials for him in Bengaluru.
But Gowda has refused to take part in the trials citing his lack of experience of racing on a track as opposed to the Kambala event, in which jockeys have to sprint 142m through paddy fields with buffaloes barefoot.
Kambala Academy convener, Gunapal Kadamba, mentioned that Panapila Praveen Kotian who won a medal by racing buffaloes at Soorya-Chanra Jodukare Kambala, Bajagoli Jogibettu Nishant Shetty, Mijar Ashwathpura Srinvas Gowda, Kadandale Atith Shetty, Bellar Panne Nasir and Nakre Manjunath Bhandary, all of whom have been recording stellar performances, were trained at Kambala academy.
Nishant Shetty Bajagoli expressed happiness for creating a new record in Kambala race. But he felt that it would not be proper to compare this race with world-renowned athletes like Usain bolt as there is difference between Kambala field and race tracks.
Last Updated Feb 18, 2020, 1:35 PM IST