This Karnataka man has run faster than Usain Bolt; check out his incredible record
Can you believe some one breaking Jamaican superstar Usain Bolt's world record? Yes, it has happened in Karnataka during the 'Kambala' race. However, this is not official record. Srinivasa Gowda is the man who has run faster than Bolt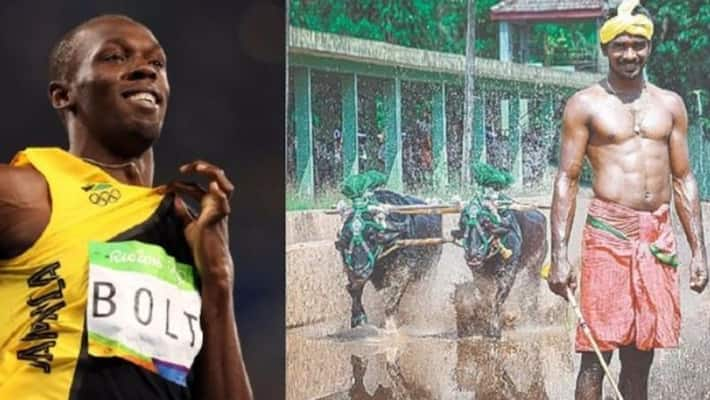 Bengaluru: A man in Karnataka has reportedly run faster than multiple Olympic and world champion sprinter Usain Bolt.
According to kannada.asianetnews.com, Srinivasa Gowda from Moodabidri in Dakshina Kannada district, covered a distance of 142.5 metres in just 13.62 seconds.
This distance was run during the traditional 'Kambala' race (Buffalo race). His feat is incredible considering he ran in slushy paddy field.
Looking at the 28-year-old Gowda's timing, it translates to 9.55 seconds for 100 metres. The world record is owned by Jamaican superstar Bolt, who did it in 9.58 seconds.
Local media hailed Gowda and compared his running to Bolt. Several Twitter users too praised Gowda.
Last Updated Feb 13, 2020, 5:56 PM IST