Rs 15,000 crore investment fuels electric vehicle production in Karnataka: Minister MB Patil
Karnataka boasts an impressive two lakh registered electric vehicles, positioning the state as the third-largest in the country for vehicle registration. With seven original equipment manufacturer OEMs, 50 spare parts manufacturing companies, 45 innovations, and the highest concentration of research and development centers, Karnataka's electric vehicle sector has immense potential for job creation.
Large & Medium Industries and Infrastructure Development Minister M.B. Patil expressed confidence that the popularity of electric vehicles will continue to grow in the near future.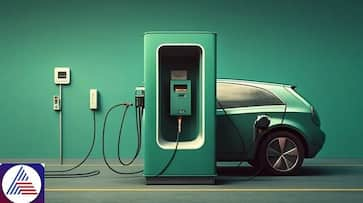 Karnataka Leads the Way in Electric Vehicles
Karnataka stands as the country's forefront in the electric vehicle domain, having implemented pioneering policies in 2017, committing a substantial 25,000 crores to the sector. Now, with an additional 15,000 crores in expected investments, the state is poised for further progress. Minister Patil highlighted this exciting development while inaugurating the 'Electrified Vehicle Excellence and Innovation Center,' a global-level initiative established in collaboration with DCX Systems Limited at the JSS Technical Education Academy in Mylasandra near Kengeri.
 Karnataka HC rejects DyCM DK Shivakumar's plea, orders CBI to conclude unlawful assets probe in 3 months

Minister Patil anticipates Transforming Transportation for the Future with the center's efforts will lead to smoother, faster, safer, and environmentally friendly transportation, diminishing the prominence of conventional fuel vehicles in the next decade. He commended the center as a hub for training, research, skill development, collaboration, and advancement, fostering the growth of the electric vehicle industry.
Last Updated Oct 19, 2023, 12:18 PM IST