High Court rules maintenance for daughters only till age of 18, not till marriage
The Karnataka High Court has clarified the provisions of the Prevention of Domestic Violence Act, stating that fathers are obligated to pay maintenance to their daughters only until they reach the age of 18, and not until their marriage. The court also emphasized that working mothers share the responsibility for the financial maintenance of their children.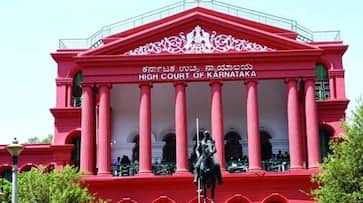 The decision came during the hearing of a criminal review petition filed by a woman challenging the sessions court's order, which directed her husband to provide a modest amount of maintenance for her and their two daughters.
Under the Prevention of Domestic Violence Act, unmarried women children are not eligible for maintenance, and only individuals under the age of 18 can claim such support. 
Furthermore, the High Court cited Section 20(3) of the Hindu Adoption and Maintenance Act, , clarifying that daughters can seek maintenance from their fathers if they are unable to support themselves even after reaching adulthood.
In this specific case, where both parents worked as teachers, the court ruled that the father alone was not solely responsible for the children's maintenance; the mother shared this responsibility. 
Initially, the Session Court ordered a monthly maintenance of Rs 5,000 per daughter, which the Sessions Court later reduced to Rs 4,000.
The High Court maintained the sessions court's decision, stating that if additional maintenance was required, the daughters could pursue it under the Hindu Adoption and Maintenance Act.
 Karnataka High Court disqualifies Deve Gowda's grandson and Hassan MP Prajwal Revanna
The case, involving Ravi Gowda and Uma from Bengaluru, stems from a complaint of cruelty and domestic violence filed by Uma under IPC Section 498A. The case is still pending in court, and Uma sought maintenance for herself and her children.
While the court upheld the maintenance order, it also stressed the importance of not abusing the legal provisions in any manner. It also noted that a separate house should be provided and ordered a sum of Rs 10 lakhs for maintenance.
Last Updated Sep 4, 2023, 3:06 PM IST