Karnataka High Court disqualifies Deve Gowda's grandson and Hassan MP Prajwal Revanna
In a significant development, the Karnataka High Court has disqualified Prajwal Revanna, the Member of Parliament representing Hassan, Karnataka. The ruling comes in response to allegations that Revanna had submitted false information in his election affidavit during the 2019 Lok Sabha elections.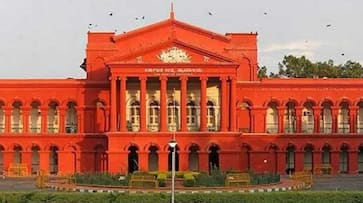 Background
During the 2019 Lok Sabha elections, Prajwal Revanna contested from the Hassan constituency, facing accusations of providing inaccurate details to the Election Commission. Following a thorough investigation prompted by a complaint filed by lawyer and former KDP member G Devarajegowda, it was revealed that Prajwal  Revanna had concealed property details and submitted a false affidavit during nomination submission.
The Case
A. Manju, who was Prajwal Revanna's political opponent from the BJP during the Lok Sabha elections, lost the contest. Manju later approached the court, asserting that Prajwal Revanna's MP seat should be canceled due to alleged false information provided to the Election Commission, and he should be declared the MP instead. 
Notably, A. Manju switched party affiliations, joining the JDS during the 2023 Karnataka assembly elections, where he was subsequently elected as an MLA.
Legal Implications
A. Manju, speaking to the media, welcomed the High Court's decision, indicating that he would discuss the matter with key political figures, including Deve Gowda and H.D Revanna, before deciding on further legal action. 
Manju highlighted that the court had accepted his plea, emphasizing that the party affiliation at the time of filing the application was different from his current one, now being in the JDS.
Assets Details
In the 2019 Lok Sabha elections, Prajwal Revanna declared his assets, revealing a total worth of Rs 8,13,622. This included substantial immovable property valued at Rs 4,89,15,029 and heirlooms totaling Rs 1,68,86,632. Additionally, Prajwal Revanna had taken a private loan of Rs 3.72 crore, with former Prime Minister HD Devegowda, his father H.D Revanna, mother Bhavani, and others listed as loan providers. Prajwal Revanna also possessed 36 acres of agricultural land, Rs 15.58 lakh cash in bank accounts, gold jewelry valued at Rs 37.31 lakh, and a livestock inventory comprising 18 cows and 2 bulls.
Last Updated Sep 1, 2023, 6:06 PM IST