Heartbreaking family tragedy in Bengaluru: Father murders daughter over intercaste relationship
A tragic honour killing occurred in Bidalur village, Bengaluru, as a father, Manjunath, killed his daughter Kavana (20) due to her relationship with a man from a different caste. Despite warnings, the dispute ended in her tragic death. Police have registered a case.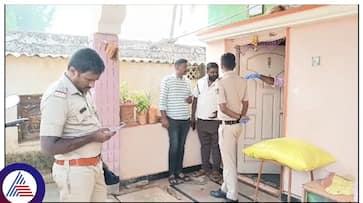 A tragic case of honour killing took place in Bidalur village, Bengaluru rural district. A father, unhappy about his daughter's relationship with a man from a different caste, killed her by slitting her throat. The accused, Manjunath (45), ended the life of his 20-year-old daughter, Kavana, due to her involvement with someone from a different caste.
The murder occurred during a dispute between the father and daughter. Kavana, who belonged to the Nayaka caste, was in love with a man from the Scheduled Caste, residing in Yaliyur village in Devanahalli taluk. Despite Manjunath's repeated warnings against this relationship, Kavana continued her romance.

Honour killing in Kolar: Love story ends in double tragedy
Manjunath, who ran a chicken shop in Bidalur village, had advised his daughter against getting involved with someone from a different caste. Moreover, another daughter of Manjunath was also in a romantic relationship, which led to police involvement earlier. Following negotiations at the police station, his other daughter, who was under 18, was taken to a women's shelter. This situation led to tensions within the family, and Kavana, trying to mediate, became the tragic victim.
ASP Purushottam from Viswanathpur police station conducted an investigation and has registered a case.
Last Updated Oct 12, 2023, 3:29 PM IST