Electricity exchange initiative launched in response to Karnataka's energy shortage
In the face of a power crisis driven by an inadequate monsoon and surging demand, Karnataka is exploring unconventional solutions to bridge its electricity deficit. Despite official assurances of no load shedding, daily power interruptions continue, affecting various regions of the state and disrupting power supply to agricultural pump sets.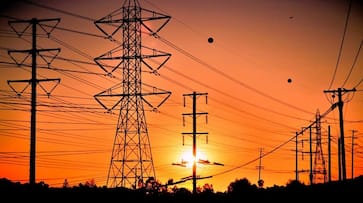 The Numbers Tell the Story
The numbers paint a bleak picture of the current electricity situation in Karnataka. The peak demand in August reached a staggering 16,950 (megawatt) MW, far surpassing last year's demand of 11,286 MW for the same month. It is anticipated that this demand will surge even further in October, potentially exceeding 15,000 MW. In stark contrast, October 2022 recorded a daily demand of 150 MW, while this year, the average demand from April 1 to 6 has already surpassed 250 MW.
No food or electricity: Israel implements 'complete siege' on Gaza; check details
With the possibility of this dire scenario continuing until the 2024 monsoon season, the state's energy department is formulating an action plan to secure electricity from two sources—Uttar Pradesh and Punjab, via an exchange scheme.
Why the Electricity Deficit?
The primary factor contributing to Karnataka's electricity shortfall is a sharp decline in power generation, aggravated by a dwindling monsoon. Reservoirs in the state are grappling with an acute water shortage, resulting in an estimated reduction of 3,000 million units of power generation this year, equivalent to 4% of the state's annual demand.
Furthermore, states that rely on coal for their thermal power plants are facing challenges due to heavy rains causing the supply of wet coal. This, in turn, is affecting thermal power production by an average of 1,500 to 2,000 MW. Additionally, wind power generation is on the decline, leaving solar power as one of the few dependable sources.
The Action Plan
To tackle this looming power crisis, Karnataka's energy department has initiated a multi-pronged action plan. This plan includes procuring electricity through the Day Ahead Market (DAM) and Real Time Market (RTM) models to meet the rising demand. Furthermore, through a power exchange agreement with Uttar Pradesh, Karnataka is set to obtain between 300 and 600 MW of electricity round the clock from October 2023 to May 2024. The agreement stipulates that the state will return the electricity received during this period from June to September 2024.
Additionally, Karnataka has reached an agreement to secure 500 MW of electricity from Punjab between November 2023 and May 2024. The government is also exploring short-term tenders to further supplement its electricity supply.
Last Updated Oct 11, 2023, 12:15 PM IST