Culprits pose as Mumbai crime police, deceive Bengaluru teacher of Rs 32 lakhs
A cybercrime case in Bengaluru involves a teacher, Chatura Rao, who was defrauded by individuals posing as Mumbai Crime Branch officers. Rao transferred Rs 32.25 lakhs after being misled into believing his personal documents were misused, prompting a police investigation.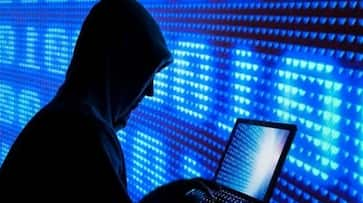 A cybercrime case has emerged in Bengaluru involving a teacher named Chatura Rao, who fell victim to cyber fraudsters posing as officers from the Mumbai Crime Branch. Rao, a resident of Devanahalli, was drawn into their scheme, later he lodged a complaint at the North East Division's CEN station.
The fraudulent activities began on August 2nd when Rao received a misleading phone call from an individual claiming to represent FedEx Courier Company. He was informed that a courier parcel addressed to him contained personal information such as his mobile number, Aadhaar number, five passports, five credit cards, and a laptop. Supposedly, the matter was escalated to the Mumbai Crime Branch.

Renting a flat in Bengaluru proved expensive for techie, loses Rs 64000 to scammer posing as owner
Rao received another call shortly, instructing him to engage in a video call to discuss the passport discovery further. The fraudsters requested him to download the Skype app for this purpose. Rao was concerned and believed it was real, downloaded the Skype app for this purpose.

Bengaluru: Police arrest 21 individuals in inter-state online fraud scheme; check details
During the video call, an individual posing as an officer from the Anti-Narcotics Control Bureau of the Mumbai Crime Branch informed Rao that his documents had been misused by certain individuals. To investigate the matter, Rao was instructed to transfer money from his bank account. 
Falling victim to the deception, Chatura Rao transferred a total of Rs 32.25 lakhs in multiple transactions to the bank accounts provided by the fraudsters. After the payment, the connection was abruptly terminated, and Rao realized he had been tricked. Recognizing the gravity of the situation, Rao reported the incident to the CEN station in the North-East Division. The Police have launched an investigation against the culprits.
Last Updated Sep 6, 2023, 11:42 AM IST